EDIT MAIN
Assistant Superintendent of Operations & Financial Services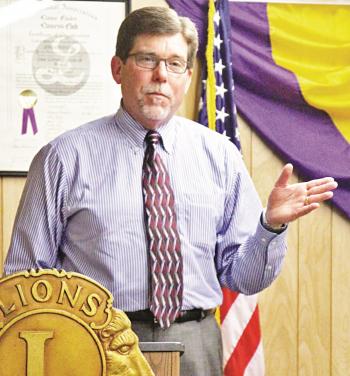 Dr. Brian Ziemer is a veteran Certified Secondary Educator, senior departmental administrator and adjunct professor of communication and conflict resolution with 24 years' experience in the classroom; a Certified Public Accountant with 29 years' experience as Chief Financial Officer, Controller, business owner, crisis manager and turnaround consultant; a published quantitative researcher in adolescent behavioral development in the wake of familial conflict and life trauma; a well-known scholar, theologian, public speaker, invited research lecturer, and author; and a life-long jazz musician and world traveler.
Dr. Ziemer earned his Ph.D. in Conflict Analysis and Resolution from Nova Southeastern University with concentrations in conflict in schools and organizations; organizational design, communication and change processes, as well as family communication and conflict resolution; his Superintendent Certification from Lamar University; his M.A. in Conflict Resolution and Reconciliation from Abilene Christian University; and his B.B.A. in Accountancy and Taxation from the University of Houston. Dr. Ziemer's interdisciplinary quantitative research agenda examines long term effects of family trauma on adolescent development, behavior, learning outcomes and later adult relationships.
Dr. Ziemer joined Mexia ISD in Fall 2016, where he has overseen the departments of Business and Finance; Maintenance and Transportation; Food Services; Public Education Information Management System (PEIMS); and Information Technology. He is married to Mexia ISD Chief Information Officer Dr. Cherilyn Ziemer, who is also a 30-year veteran educator, administrator, and instructional coach. The Ziemers have three grown children: Christen the artist; Brian the accountant; and Dr. Jordan, Associate Director of Communications for Abilene ISD.