EDIT MAIN
April 25, 2019 Last Day of Spring *AFTERNOON* ACE
Welcome to Mexia ISD ACE! We are excited to start another year of hands-on, innovative clubs to engage your students in learning.
This year marks the beginning of a brand new grant cycle, which brings several changes from the previous grant cycle, the greatest being each campus has their own ACE Site Coordinator!
A.B. McBay Elementary – Stephanie Striplin, sstriplin@esc12.net, (254) 562-4030 ext. 5029
R.Q. Sims Intermediate – Jami Archer, jarcher@esc12.net, (254) 562-4025 ext. 4630
In order to receive the most up to date information about the ACE program please sign-up for Remind today!! Simply text @mcbayac OR @simsace to 81010 to join. Once you register you will receive updates from the program and be able to contact the Site Coordinator directly.
Meet the Site Coordinators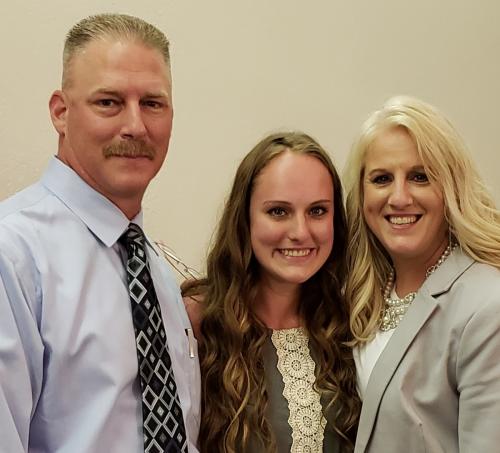 Hey everyone! I'm Stephanie Striplin and I am currently serving as the ACE Site Coordinator for McBay Elementary. I am pleased to be working under the direction of Region 12 in cooperation with Mexia ISD to create an environment of enrichment learning that will allow students to broaden their understanding of curriculum beyond the school day.
My education consists of a Bachelor of Science Degree from Missouri State, Springfield Mo, as well as a Master's Degree in Educational Leadership from the University of North Texas, Denton, TX. Within my 14 years of teaching I have earned certifications in Business/Technology and Special Education. I have also completed all requirements and have obtained a certification for Texas Principal.
In addition to my education, I am also a United States Navy Veteran. While in the Navy, I met my husband of 25 years, Ronnie Striplin, who is also a Navy Veteran. We have a daughter, Samantha, who just graduated high school and is attending Navarro College.
I am so excited to be a part of the McBay Elementary family and look forward to a great year of ACE!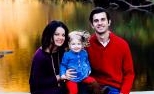 My name is Jami Archer. I am employed by ESC Region 12 as the ACE Site Coordinator for R.Q. Sims Intermediate, Mexia ISD. As such, I oversee the program at Sims Intermediate School. I can be reached by phone at (254) 562-4025 ext. 4630, or by email at jarcher@esc12.net. My office hours are 10:00 a.m. until 5:00 p.m., Monday thru Thursday, and 10:00 until 2:00 on Fridays.
A little information about myself: I am a 1999 graduate of Mexia High School. I received my Bachelor's Degree from Texas A&M-Commerce in May of 2009. I have one son, Bryce, who is a 2017 graduate of Mexia High School, and a 3 year old daughter, Rhyan.
Prior to becoming the ACE Site Coordinator in 2014, I was employed by Mexia ISD as a 1st grade teacher for 5 years. I am honored to have the opportunity to provide the ACE program for the 3rd thru 5th grade students of Mexia ISD. I want to work with you to make this the best year for your child!
Reserve ACE Resources for Use in Your Classroom