Food & Nutrition Services
Help Wanted
Applications accepted at the Mexia ISD Administration Office
616 N. Red River St., Mexia, TX 76667 or
The Mission of the Child Nutrition Department is to provide nutritious and appealing food choices to children as a means of improving and enhancing their ability to learn in a safe and nurturing environment.
Child Nutrition Office
616. N. Red River
Mexia, TX, 76667
(254) 562-4038
Mexia ISD has qualified for the Community Eligibility Provision (CEP).
All enrolled students will receive free breakfast and lunch!
*Please read below in the CEP section to learn more about the program.
Parents and students may view all district menus at https://mexiaisd.nutrislice.com/ or by downloading the Nutrislice App on your phone. Here you can view nutrition and dietary restriction information on all foods served. If you have questions or concerns please contact the foodservice department. We are here for you!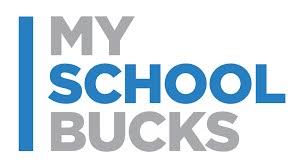 Online Prepayment System
New Phone App (Iphone) (Android)!
Student/Staff Charging Policy
Students can pay for a la carte items or second meals using cash or by deducting it from their food service account. To deposit funds into a child's account, send cash or a check made out to Mexia ISD. For an instant deposit, you may also use the new Internet program, www.Myschoolbucks.com to directly deposit funds into your child's account from your credit card. All funds remaining in your child's food service account can be refunded. Requests for refunds or requests to place restrictions on your child's account can be sent via email to the Food Service Director rgaspard@mexiaisd.net.

SFE is honored and excited to partner with Mexia ISD. We are committed to the nutritional well-being of every student. SFE is passionate about enhancing the quality of life of the student population by providing a variety of fresh and nutritious menu selections, interactive educational food programs, and unparalleled customer service.
Mexia ISD participates in the School Breakfast Program and the National School Lunch Program through the U.S. Department of Agriculture. SFE offers several hot entrée selections and side dishes daily from our Culinary Creations. Our Executive Chefs are already hard at work creating nutritious, made from scratch recipes to add to your schools' menus. Here are just some of the new items you will see at your cafeterias beginning this school year:
Luigi's Eatery- Serving all your favorite Italian cuisine creations! Freshly made Specialty Pizza's, Calzones, Lasagna, and Chicken Alfredo.
Red Dragon- Traditional Pacific Rim and Asian Cuisine consisting of Teriyaki Chicken Stir Fry, Sweet and Sour Chicken, Beef and Broccoli, and Orange Chicken.
Traditional Cuisine- Homemade specialties such as Tater Tot Casserole, Meatloaf and Mashed Potatoes, Turkey and Dressing and Baked Chicken.
Adobe - Hispanic Dishes! Quesadillas, beef and chicken tacos, enchiladas, and nachos!
Gourmet Greens- Fresh Salads! Freshly prepared Sizzling Salads, Southwest Chicken Salad, Cobb Salad, Mediterranean Salad and Fresh Fruit and Vegetable bar.
Delicatessen- Freshly made sandwiches and subs on freshly baked breads.
We are committed to the nutritional well-being of every student and staff members in the Mexia community. Students who receive a school meal are also welcome to help themselves to our fresh fruit and vegetable bar each day at no additional cost. As part of our commitment to your school, you will not only have healthy new menu items such as those listed above, but will also have additional made from scratch meals, and outdoor grills. Additionally, we will offer fun programs such as the Roving Chef Program, where nutrition education meets hands-on culinary training.
We are proud to be the guardians of the Mexia ISD nutritional program and look forward to working together putting child nutrition first. If you have any questions or comments, please feel free to contact our office at (254) 562-4000 ext. 1509 or via email at rgaspard@mexiaisd.net.
COMMUNITY ELIGIBILITY PROVISION (CEP)
We are pleased to inform you that Mexia ISD will continue implementing the Community Eligibility Provision (CEP) under the National School Lunch and School Breakfast Programs for School Year 2023- 2024. In CEP districts, applications for free/reduced meals are no longer required.
Healthy breakfasts and lunches will be offered at no charge for ALL students enrolled at Mexia ISD during the 2023-2024 School Year.
If you need more information, please contact us at
Ruth Gaspard, Food Service Director
616 N. Red River
Mexia, TX 76667
254-562-4000 ext. 1509
CEP Letter to Households CEP Letter to Households (Spanish)
CEP Media Release CEP Media Release (Spanish)
NONDISCRIMINATION STATEMENT
If you have any questions or concerns regarding the food program at Mexia ISD, please contact us at 254-562-4000
Mexia ISD Complaint Policy
USDA Nondiscrimination Statement (English)
In accordance with federal civil rights law and U.S. Department of Agriculture (USDA) civil rights regulations and policies, this institution is prohibited from discriminating on the basis of race, color, national origin, sex (including gender identity and sexual orientation), disability, age, or reprisal or retaliation for prior civil rights activity.
Program information may be made available in languages other than English. Persons with disabilities who require alternative means of communication to obtain program information (e.g., Braille, large print, audiotape, American Sign Language), should contact the responsible state or local agency that administers the program or USDA's TARGET Center at (202) 720-2600 (voice and TTY) or contact USDA through the Federal Relay Service at (800) 877-8339.
To file a program discrimination complaint, a Complainant should complete a Form AD-3027, USDA Program Discrimination Complaint Form which can be obtained online at: https://www.usda.gov/sites/default/files/documents/USDA-OASCR%20P-Complaint-Form-0508-0002-508-11-28-17Fax2Mail.pdf, from any USDA office, by calling (866) 632-9992, or by writing a letter addressed to USDA. The letter must contain the complainant's name, address, telephone number, and a written description of the alleged discriminatory action in sufficient detail to inform the Assistant Secretary for Civil Rights (ASCR) about the nature and date of an alleged civil rights violation. The completed AD-3027 form or letter must be submitted to USDA by:
(1) mail: U.S. Department of Agriculture
Office of the Assistant Secretary for Civil Rights
1400 Independence Avenue, SW
Washington, D.C. 20250-9410;
(2) fax: (202) 690-7442; or
(3) email: program.intake@usda.gov.
This institution is an equal opportunity provider.
USDA Nondiscrimination Statement (Spanish)
De conformidad con la Ley Federal de Derechos Civiles y los reglamentos y políticas de derechos civiles del Departamento de Agricultura de los EE. UU. (USDA, por sus siglas en inglés), se prohíbe que el USDA, sus agencias, oficinas, empleados e instituciones que participan o administran programas del USDA discriminen sobre la base de raza, color, nacionalidad, sexo, discapacidad, edad, o en represalia o venganza por actividades previas de derechos civiles en algún programa o actividad realizados o financiados por el USDA.
Las personas con discapacidades que necesiten medios alternativos para la comunicación de la información del programa (por ejemplo, sistema Braille, letras grandes, cintas de audio, lenguaje de señas americano, etc.), deben ponerse en contacto con la agencia (estatal o local) en la que solicitaron los beneficios. Las personas sordas, con dificultades de audición o discapacidades del habla pueden comunicarse con el USDA por medio del Federal Relay Service [Servicio Federal de Retransmisión] al (800) 877-8339. Además, la información del programa se puede proporcionar en otros idiomas.
Para presentar una denuncia de discriminación, complete el Formulario de Denuncia de Discriminación del Programa del USDA, (AD-3027) que está disponible en línea en: https://www.usda.gov/oascr/how-to-file-a-program-discrimination-complaint y en cualquier oficina del USDA, o bien escriba una carta dirigida al USDA e incluya en la carta toda la información solicitada en el formulario. Para solicitar una copia del formulario de denuncia, llame al (866) 632-9992. Haga llegar su formulario lleno o carta al USDA por:
(1) correo: U.S. Department of Agriculture
Office of the Assistant Secretary for Civil Rights
1400 Independence Avenue, SW
Washington, D.C. 20250-9410;
(2) fax: (202) 690-7442; o
(3) correo electrónico: program.intake@usda.gov.
Esta institución es un proveedor que ofrece igualdad de oportunidades.