Congratulations to our kindergarten blackcat graduates!! #MexiaThrive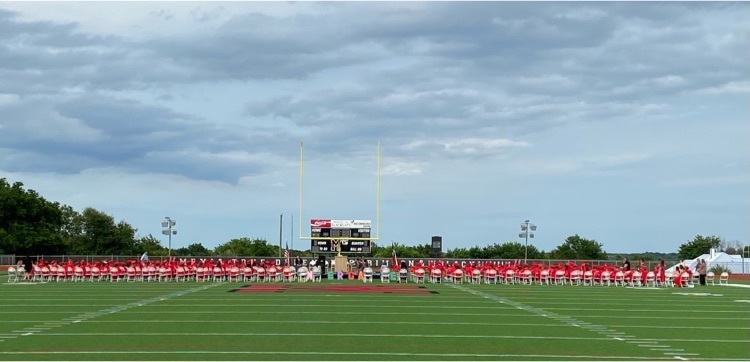 In order to meet our minute requirements, McBay PreK students' dismissal time will be at regular time, 3:45 PM , starting on Monday, May 24th. We appreciate your patience at canopy next week.
REMINDER: All entries are due tomorrow for our book character pumpkin decorating contest. Winners will be announced November 3rd!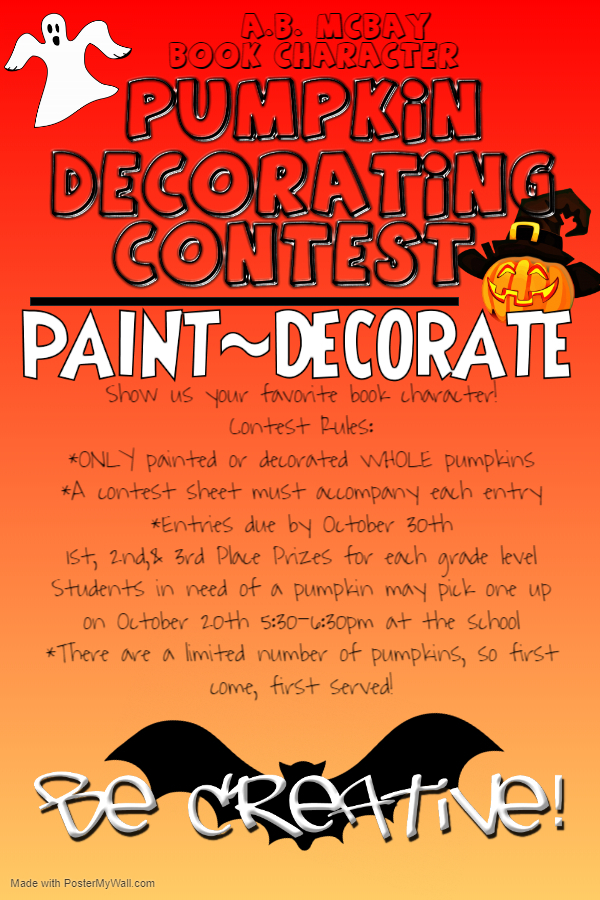 Plan to join us on Tuesday, 5:30-6:30pm for the pumpkin giveaway sponsored by ACE. All entries for the pumpkin decorating contest are due by Oct. 30th!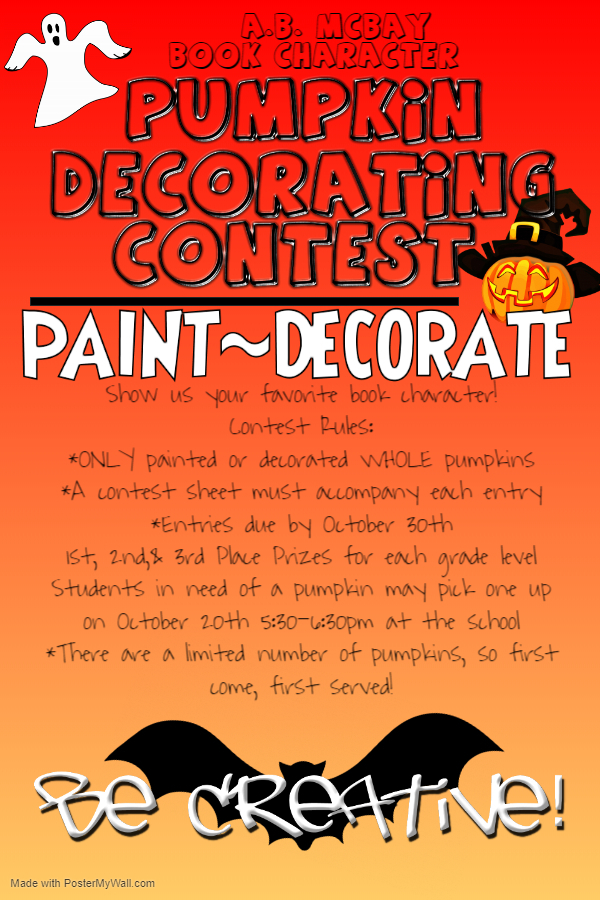 Join in on the fun of our pumpkin decorating contest! On Tuesday, October 20th, 5:30-6:30, our ACE coordinators will be giving out pumpkins and decorating materials. Books will also be given out to spark inspiration. Supplies are on a first come basis.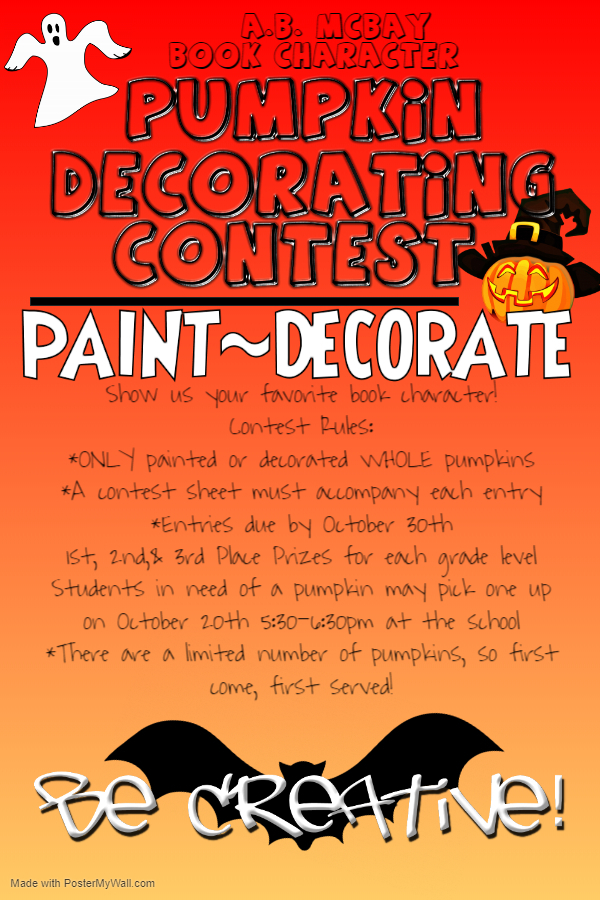 Tomorrow, Oct 6th, is the last day to let us about your choice of instructional setting - Face to Face or Remote for the 2nd 6 weeks. Changes will be implemented on Oct 13th. Please call our office (254) 562-4030 if you are planning on making changes.
Good morning, A.B McBay! You will find two brief videos on our A.B McBay Facebook page that Mrs. Crosby prepared to explain a little bit about our Title One/ Parent and Family meeting we are having tomorrow in the parking lot in front of McBay at 6:00 pm. Your involvement and support is essential to our growth as a campus. Thank you for all you do. To help us keep track of parent involvement, please comment "watched" in the comment section after you have viewed the videos. Your input is appreciated. Please email
hcrosby@mexiaisd.net
with additional questions or input.
Literacy is one of our 5 core roots at McBay. Mrs. Hullum's 2nd grade class is enjoying a good book on Flashlight Friday.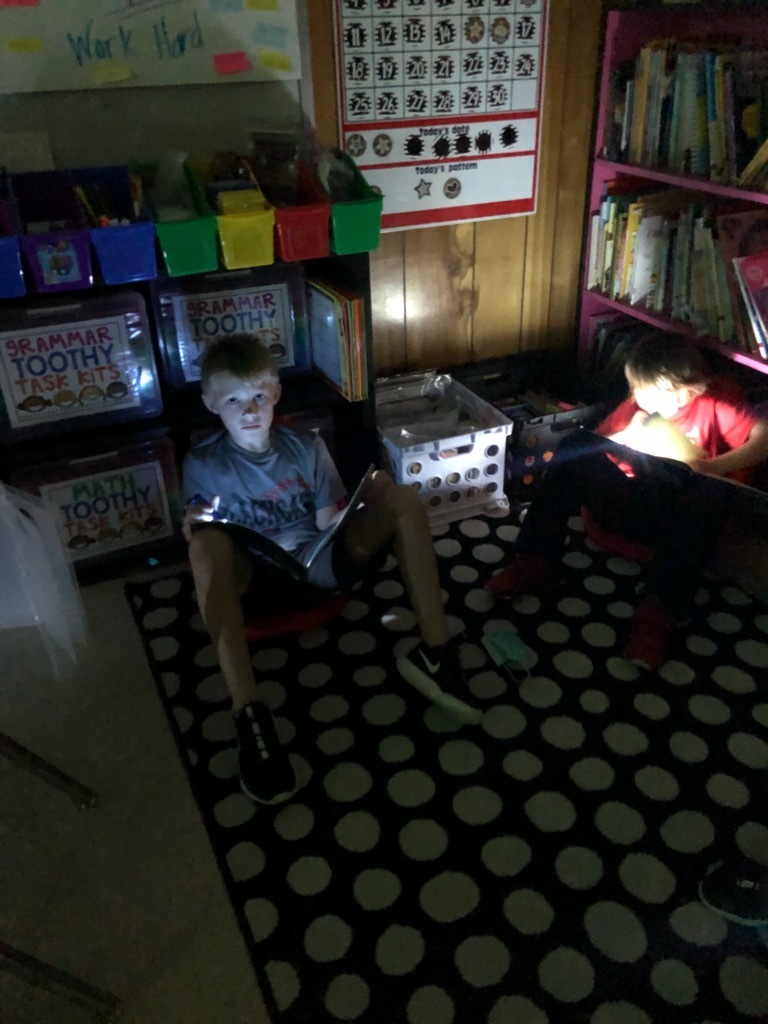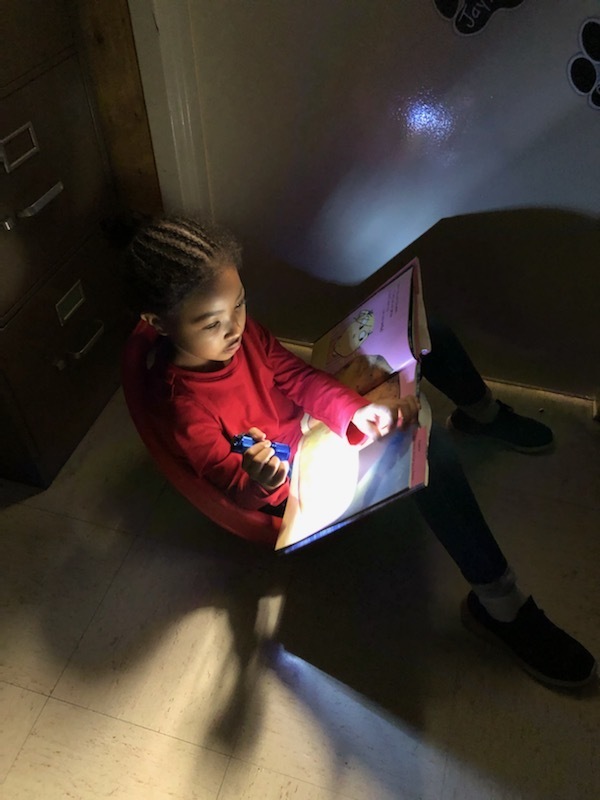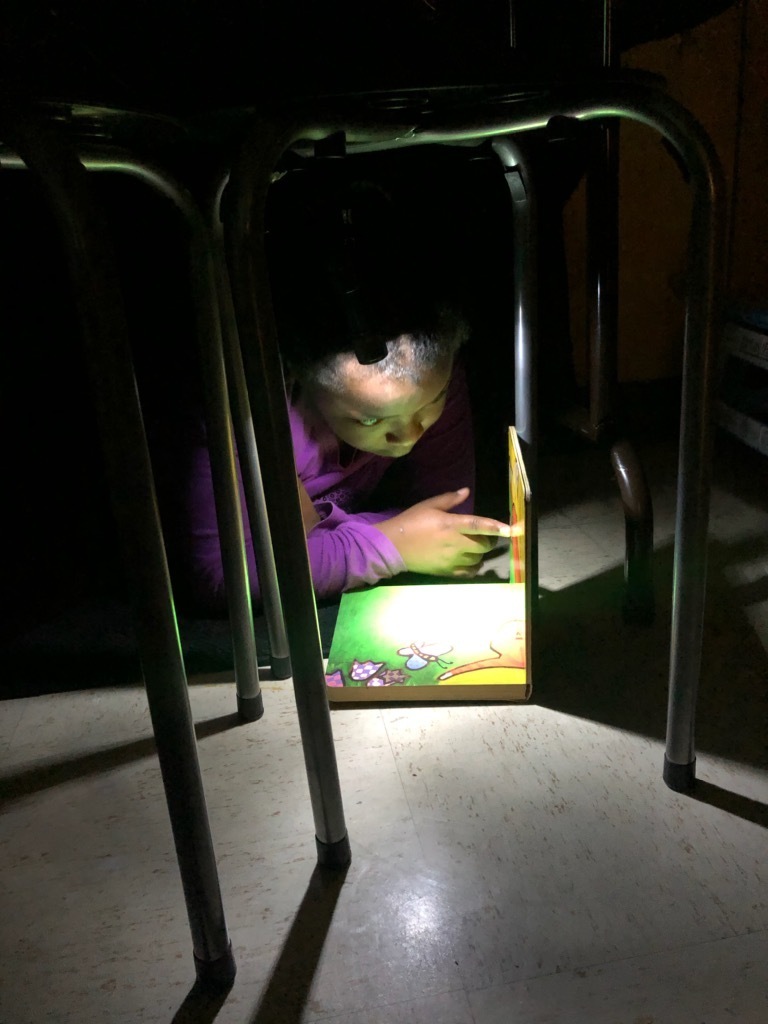 Our junior scientist in Ms. Sadler's 1st grade class are learning what it is to work like a scientist and investigate properties using various tools.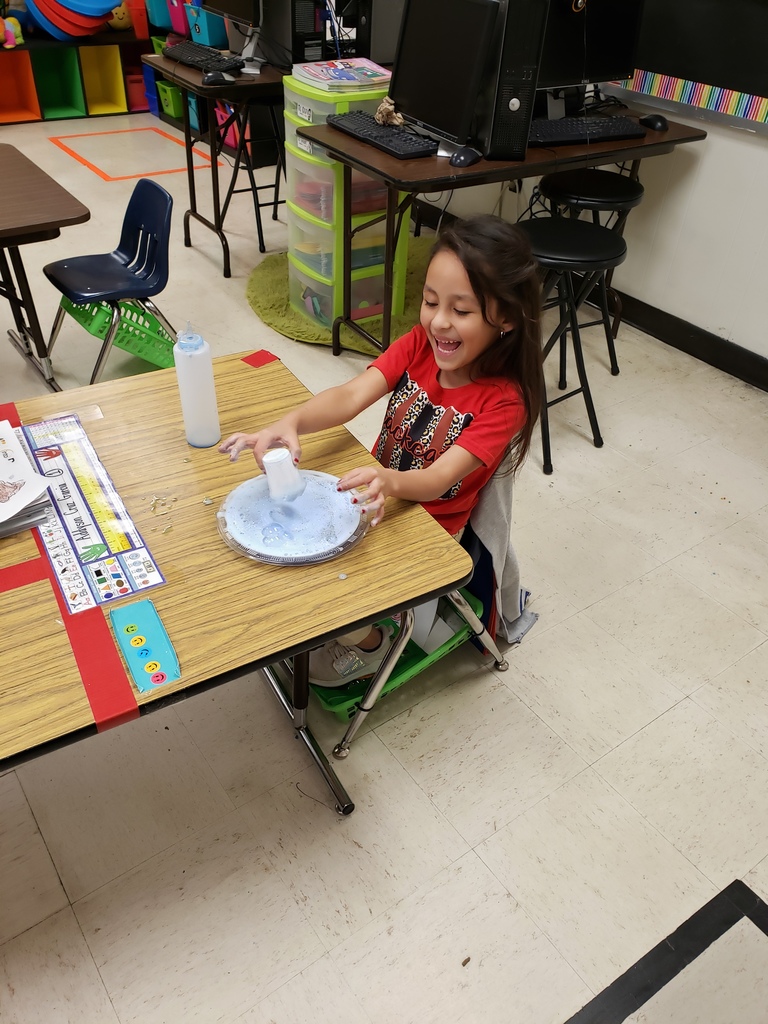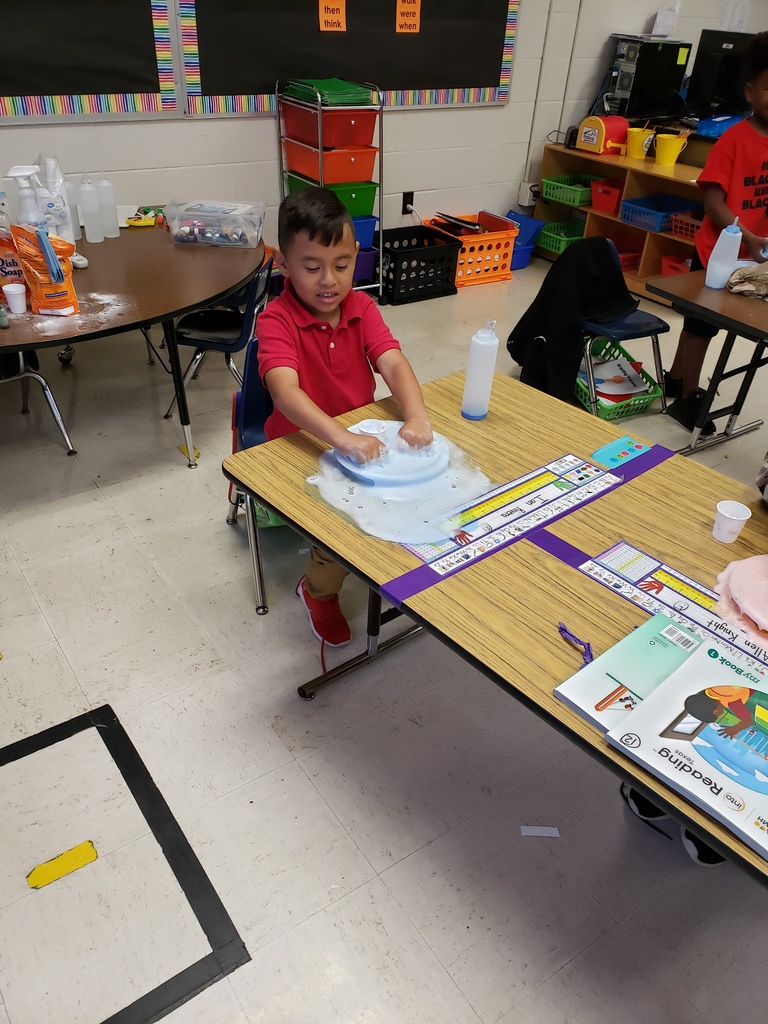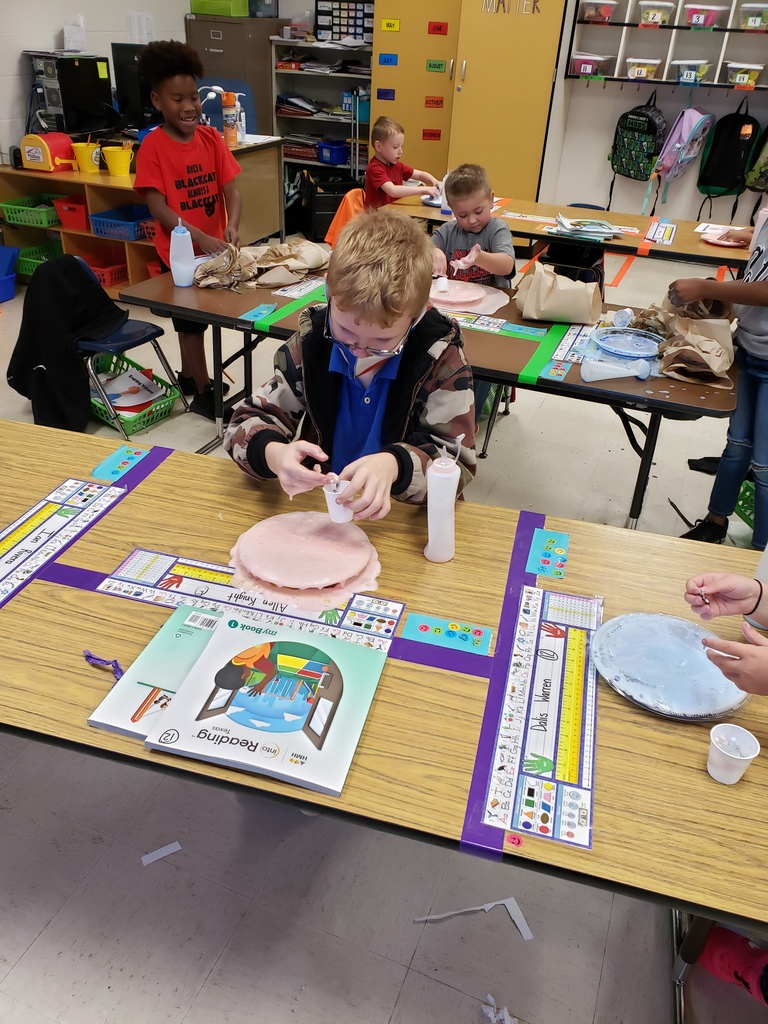 #Blueup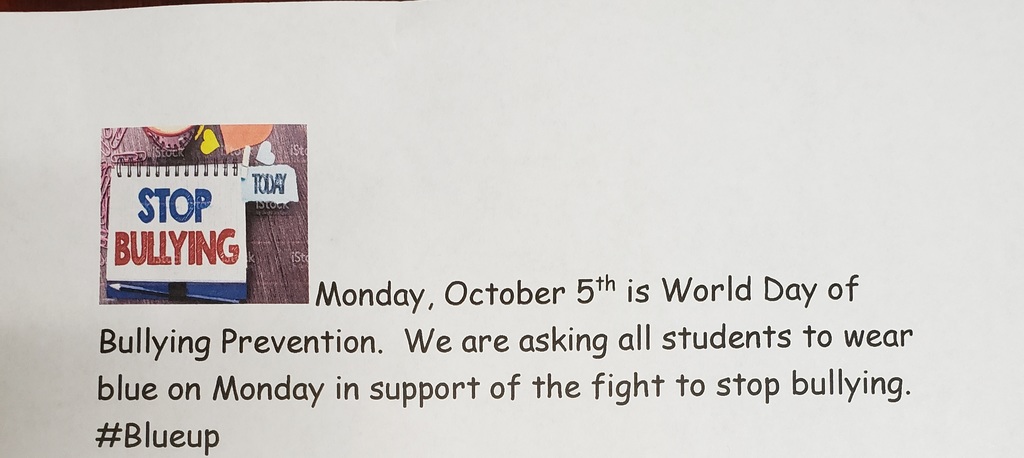 Please join us for this informational meeting.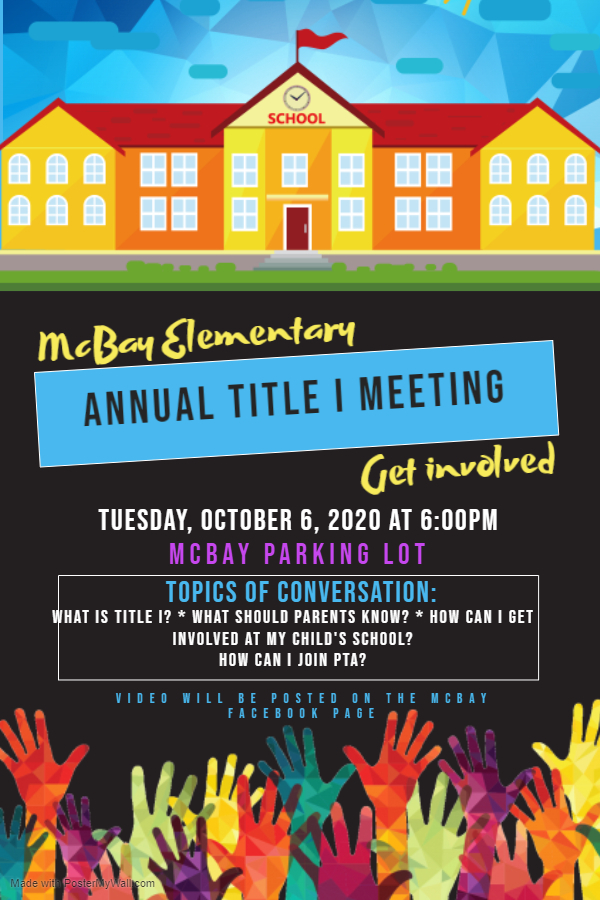 Mrs. Corn would like to recognize Makynzi for her random act of kindness. Makynzi came to school early on yesterday and placed an encouraging note on each of her classmates desk before they arrived. Thank you Makynzi for being a good friend!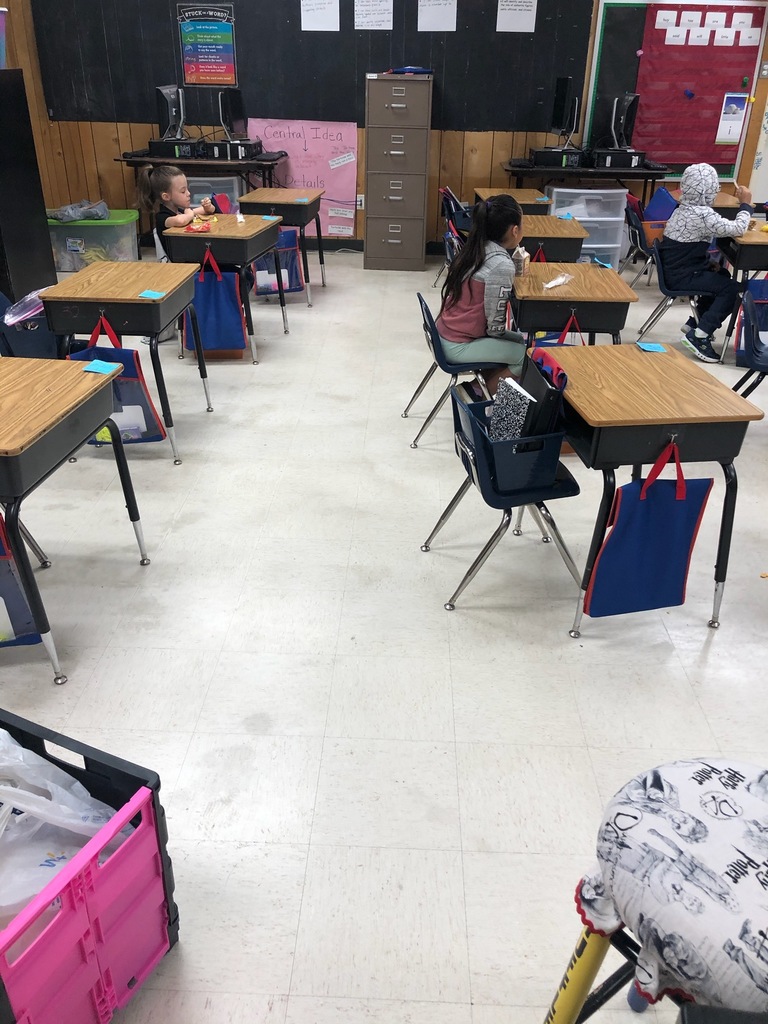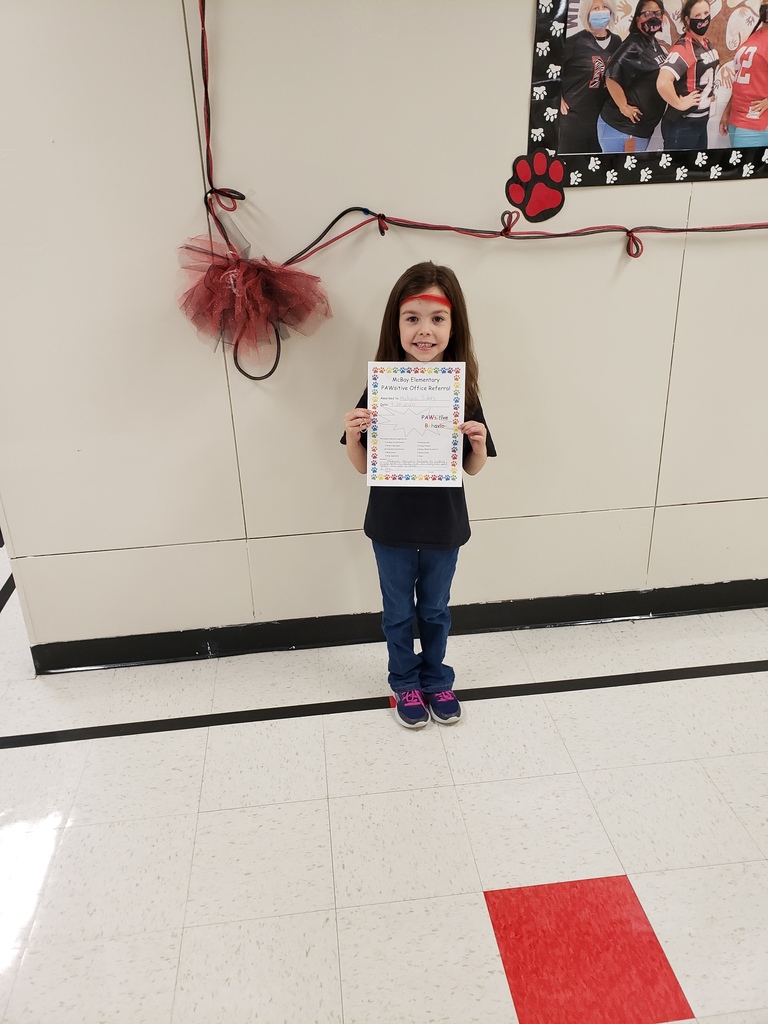 Our little Blackcats are learning patterns!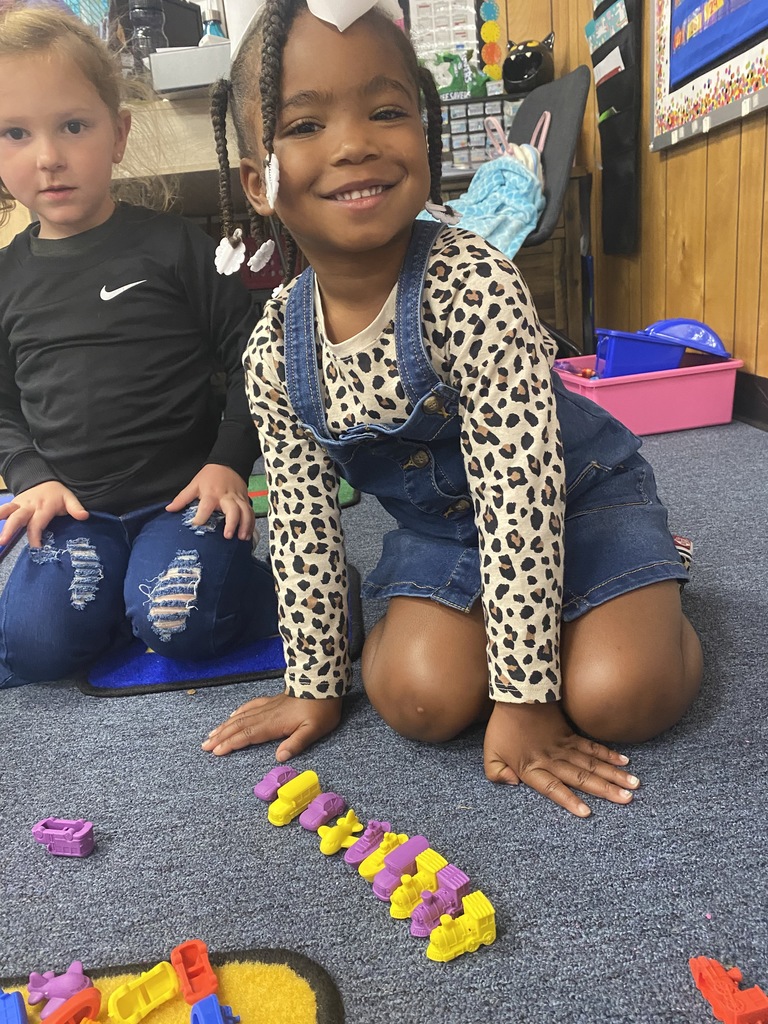 If you want to make changes to your child's placement (in person or remote learning) for the second six weeks, please call our office directly beginning this upcoming Tuesday, September 29th, through Tuesday, October 6th. After this window of time the opportunity to make changes for the second six weeks will be closed. The first day of the second six weeks will be October 13th.
International Dot Day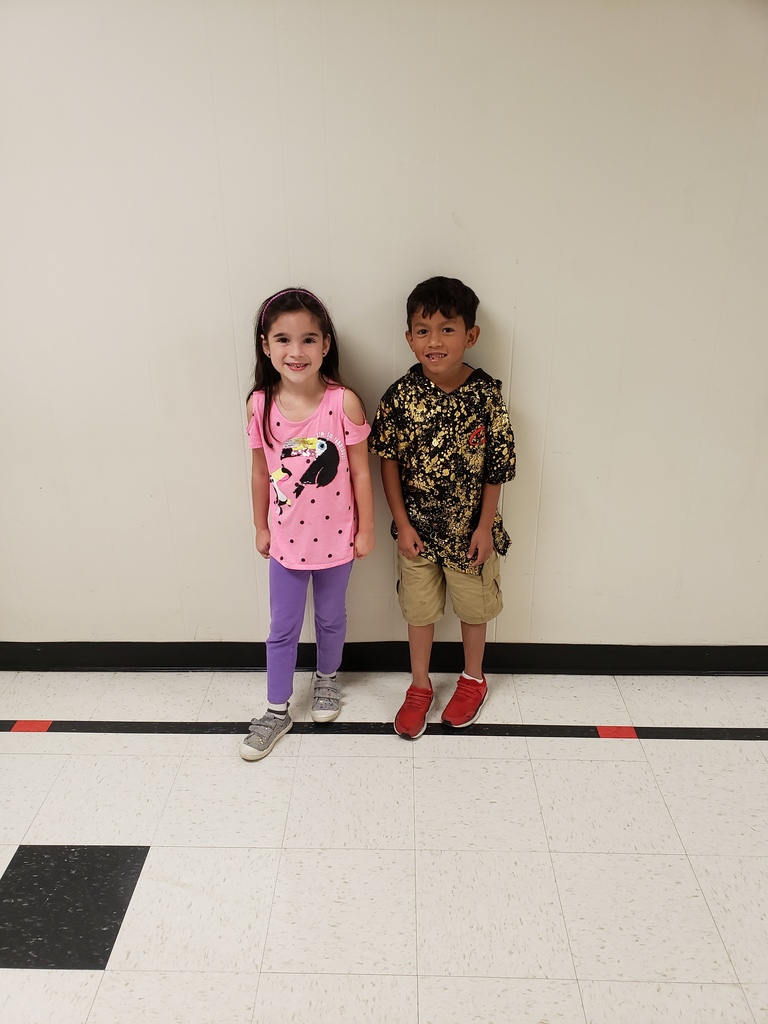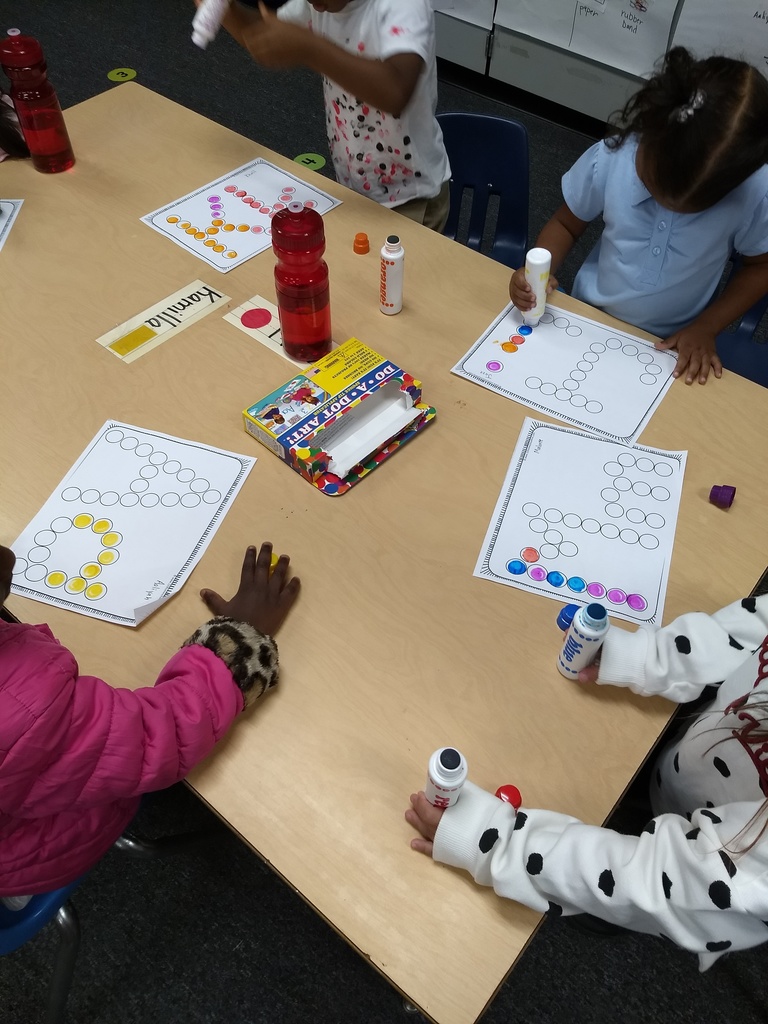 International Dot Day. How will you make your mark in this world??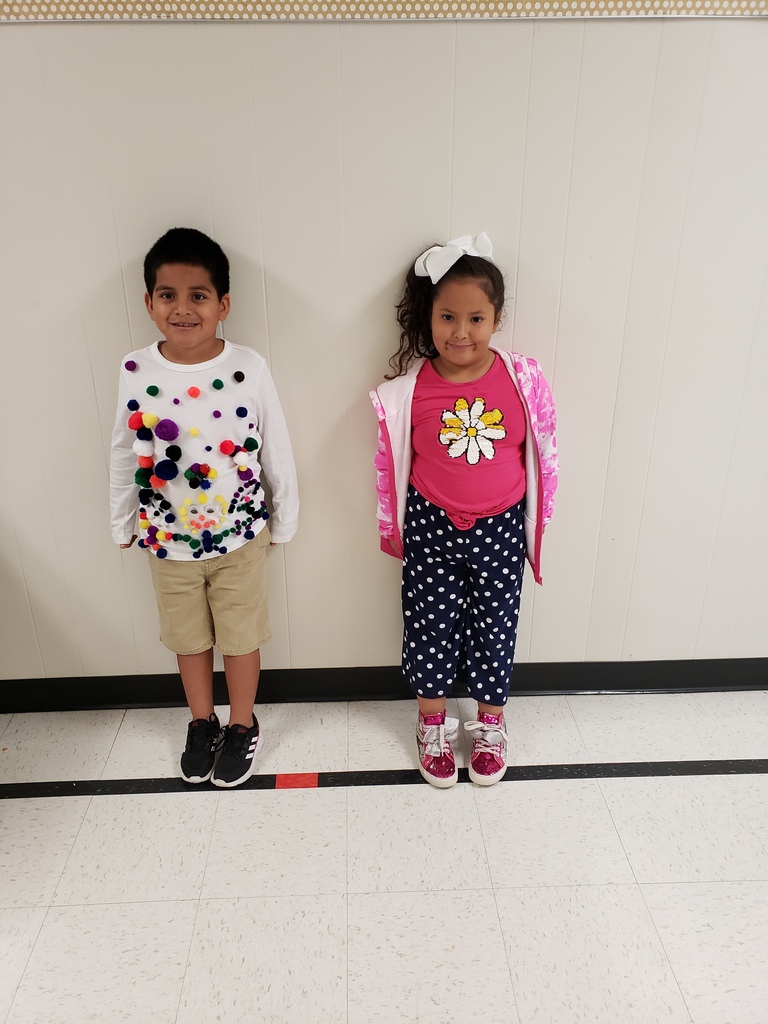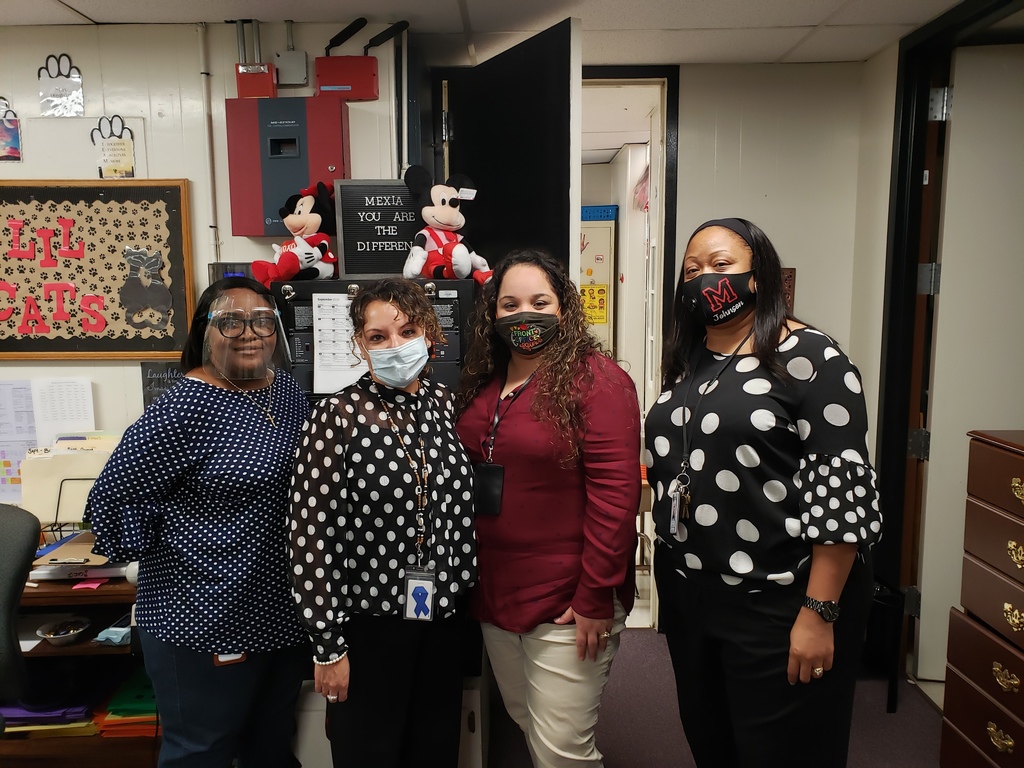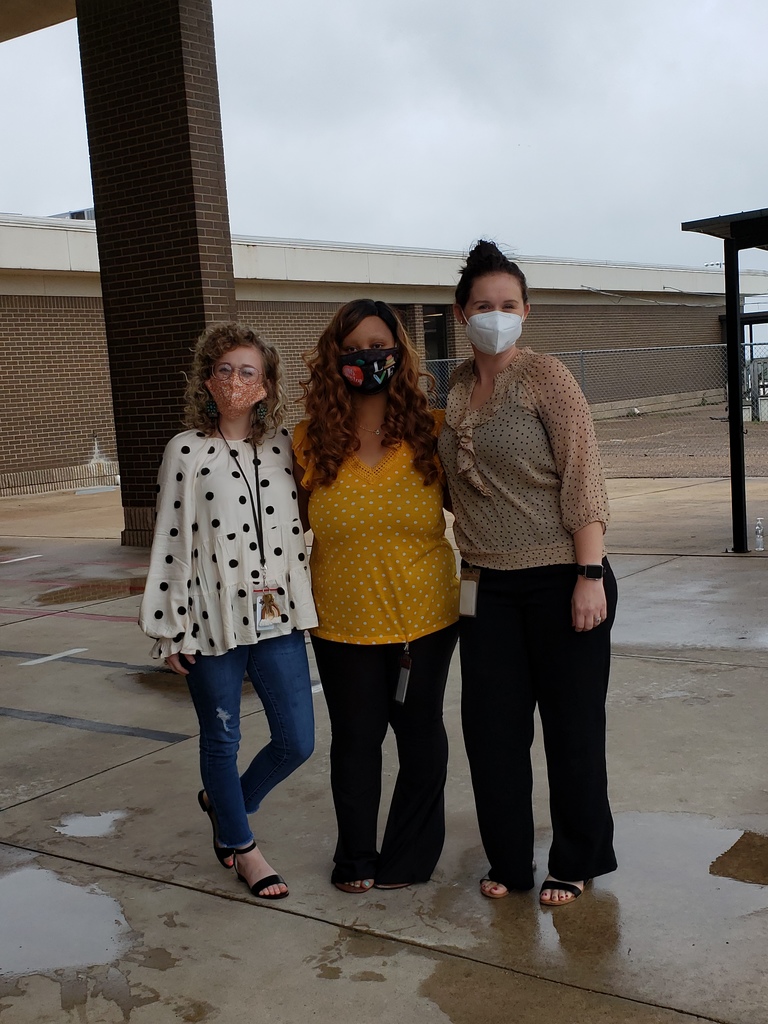 Homecoming Door Decorations- Can you guess the movie???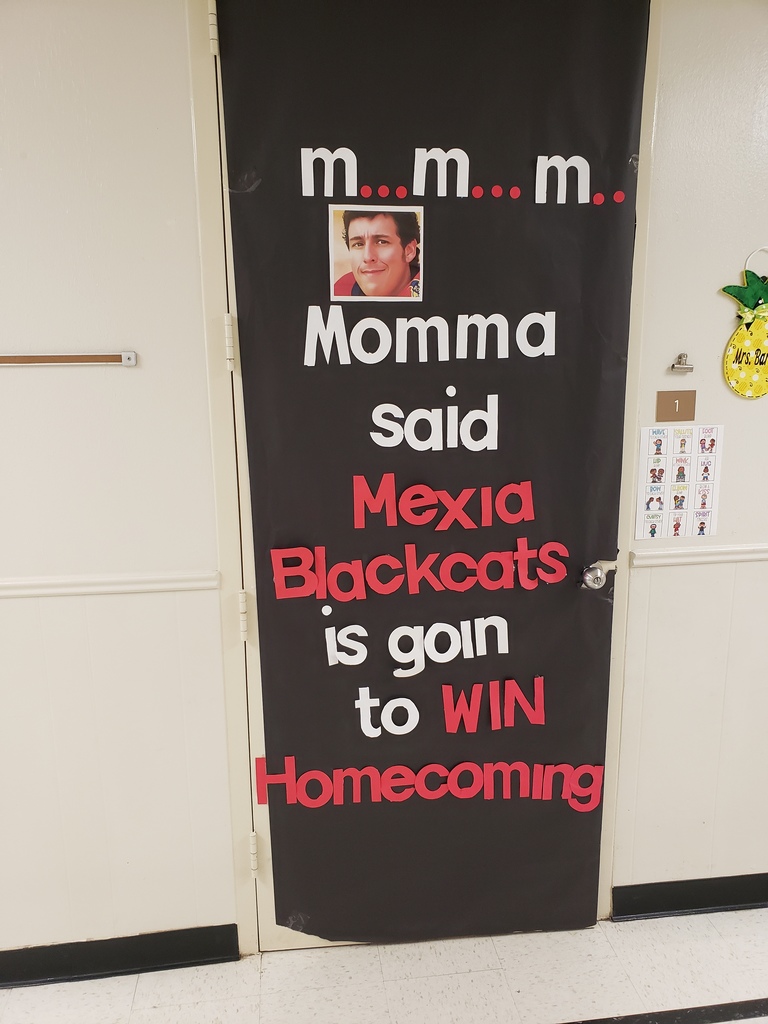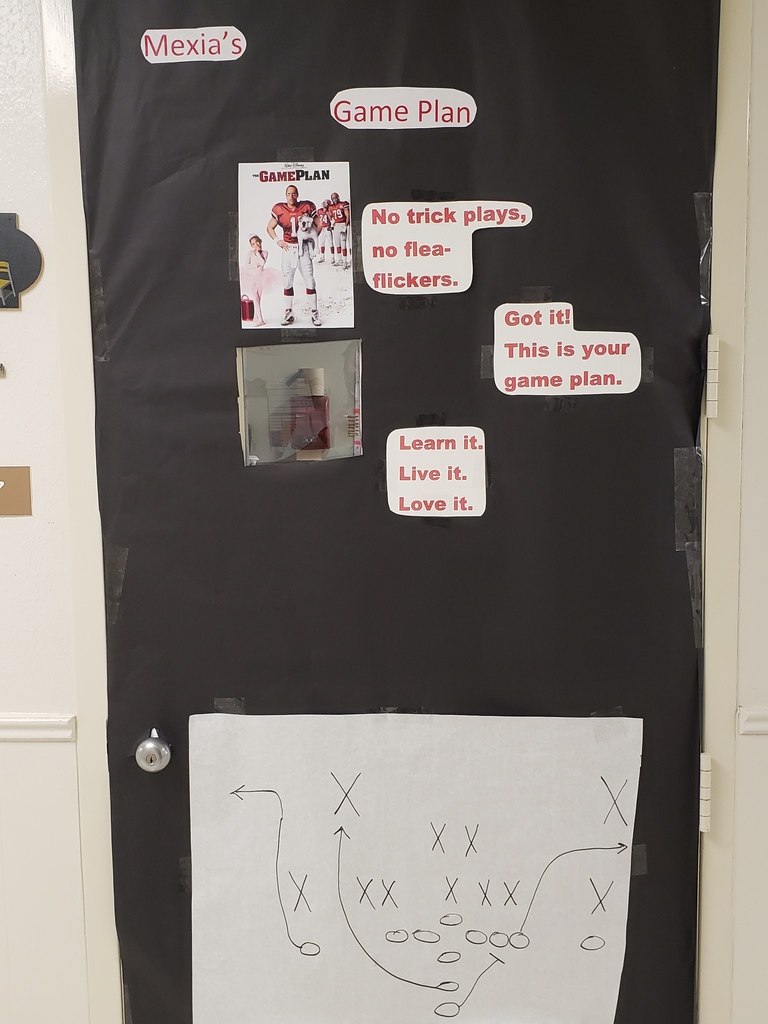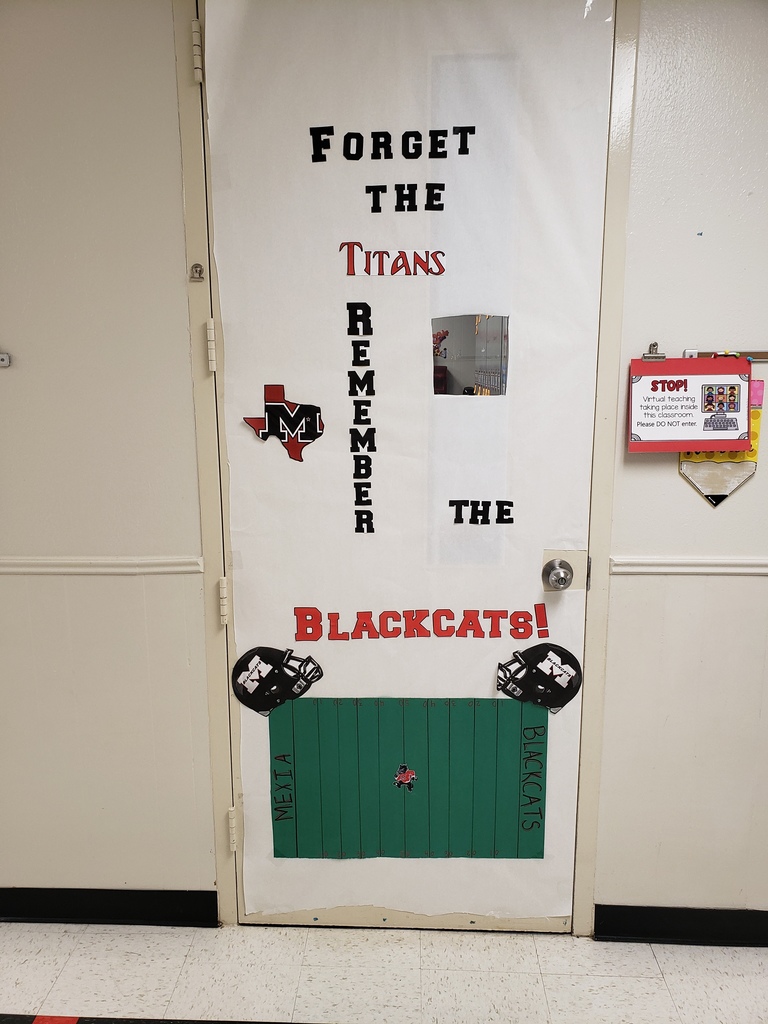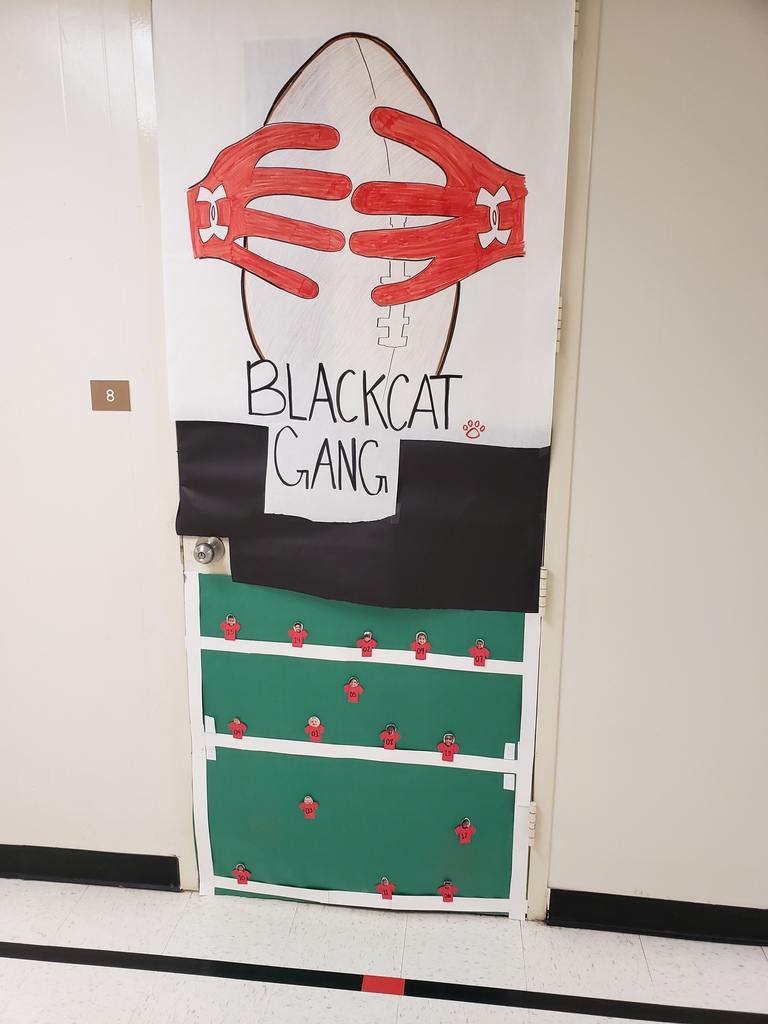 Homecoming at McBay!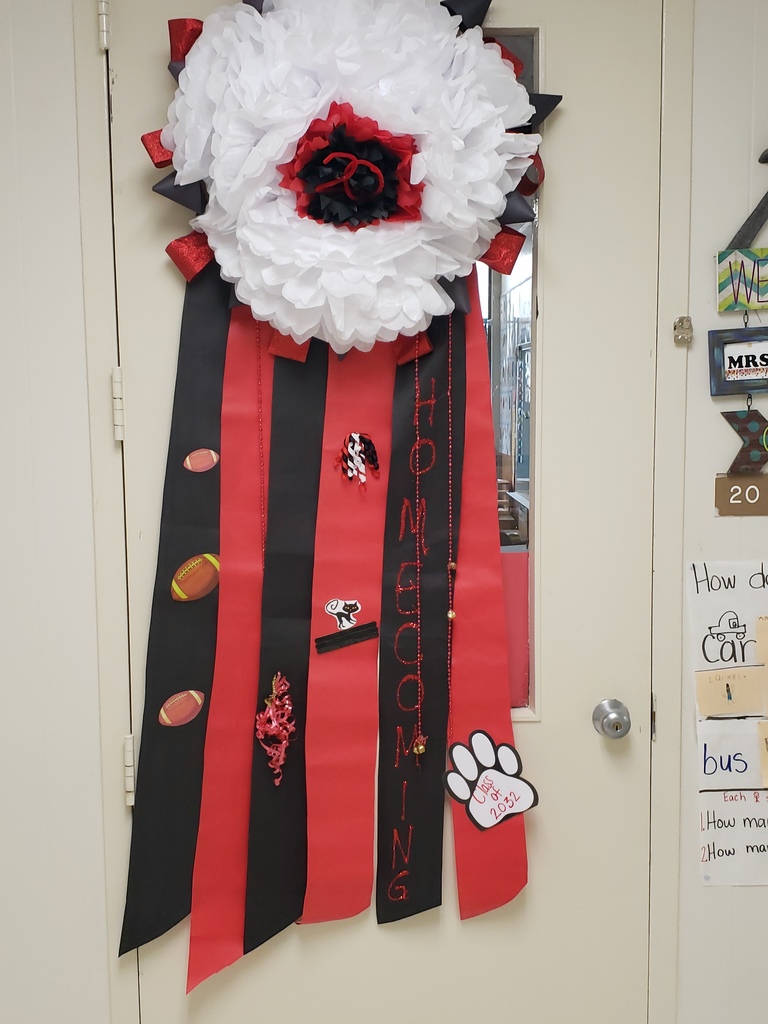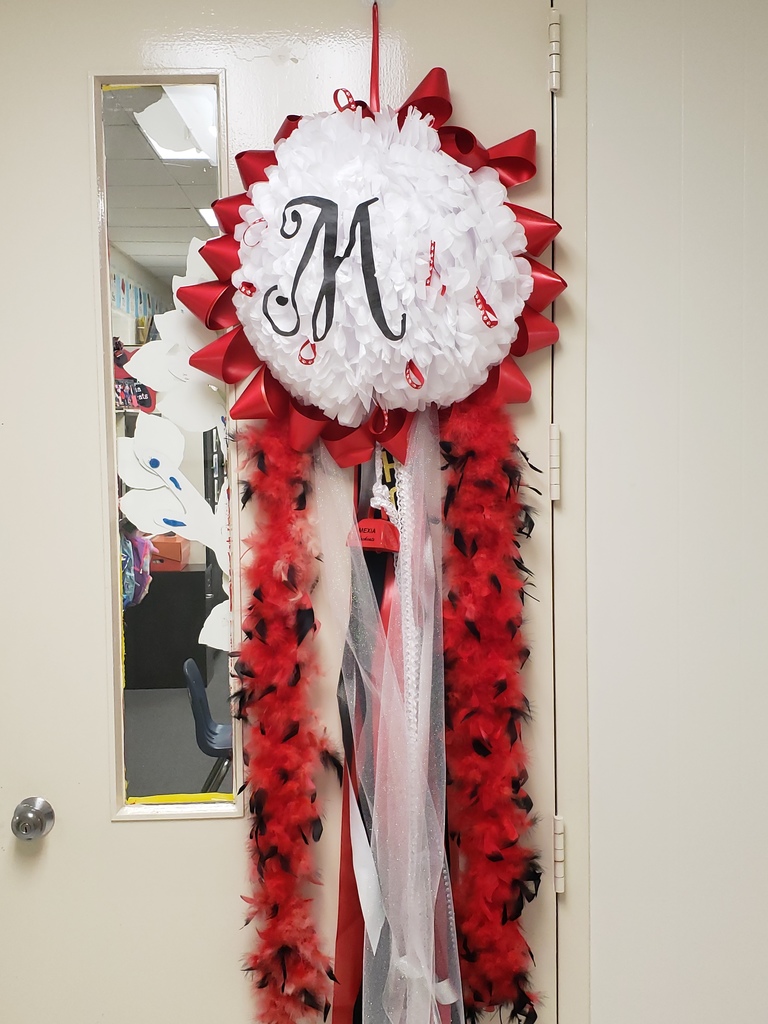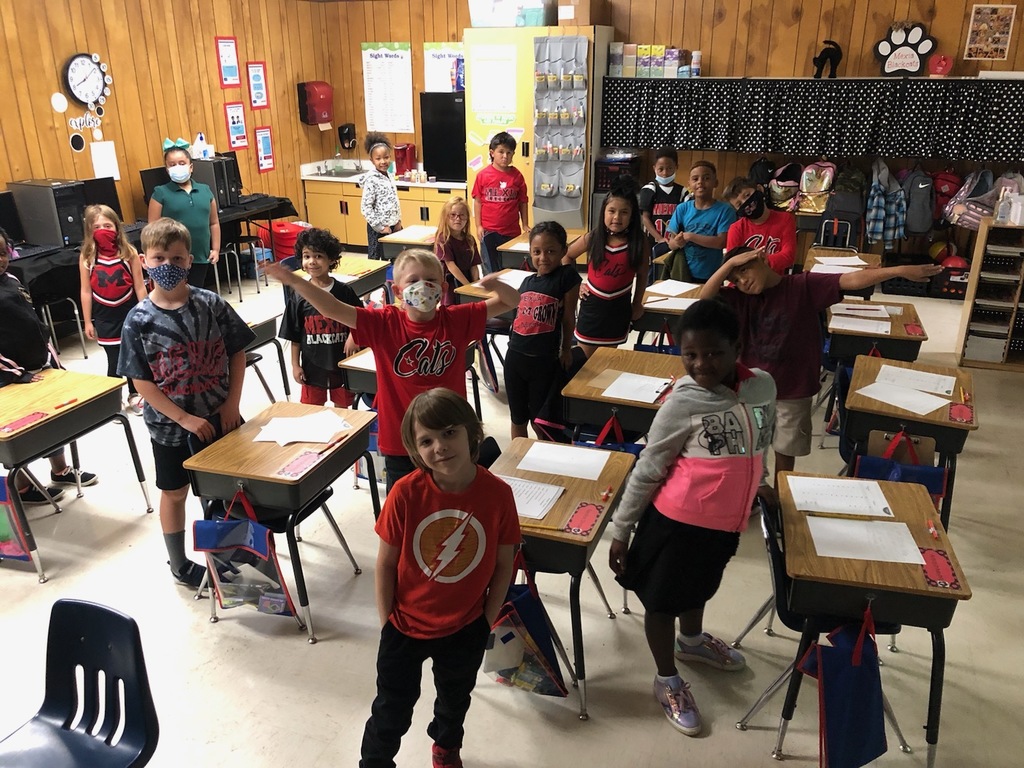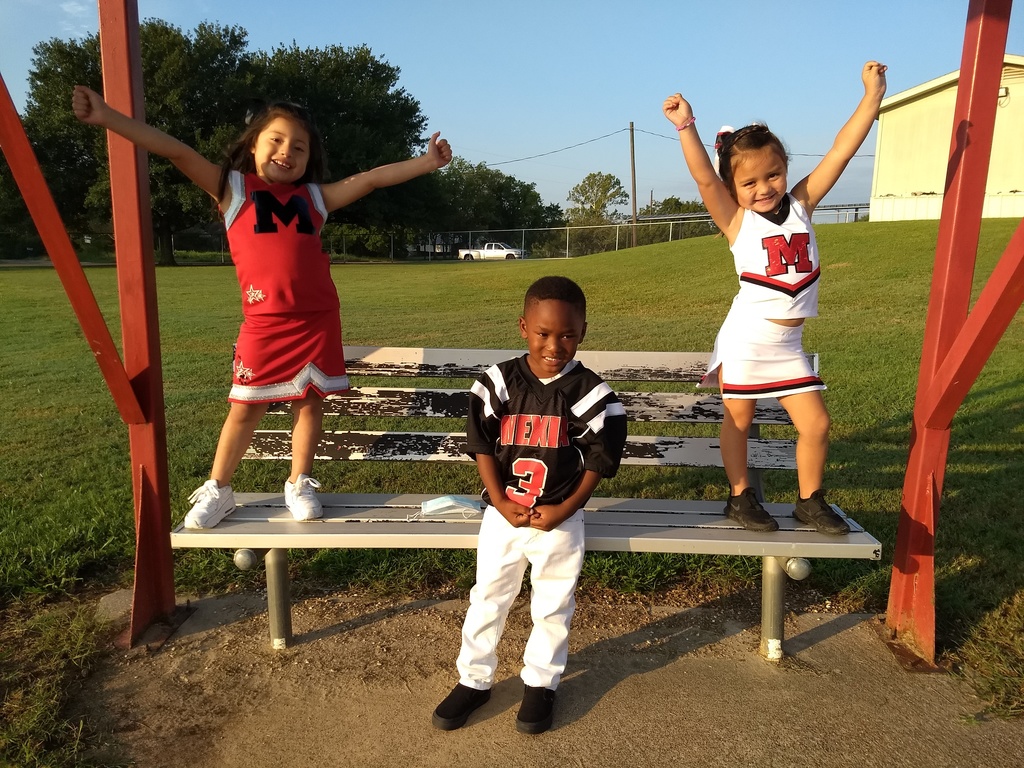 Throwback Thursday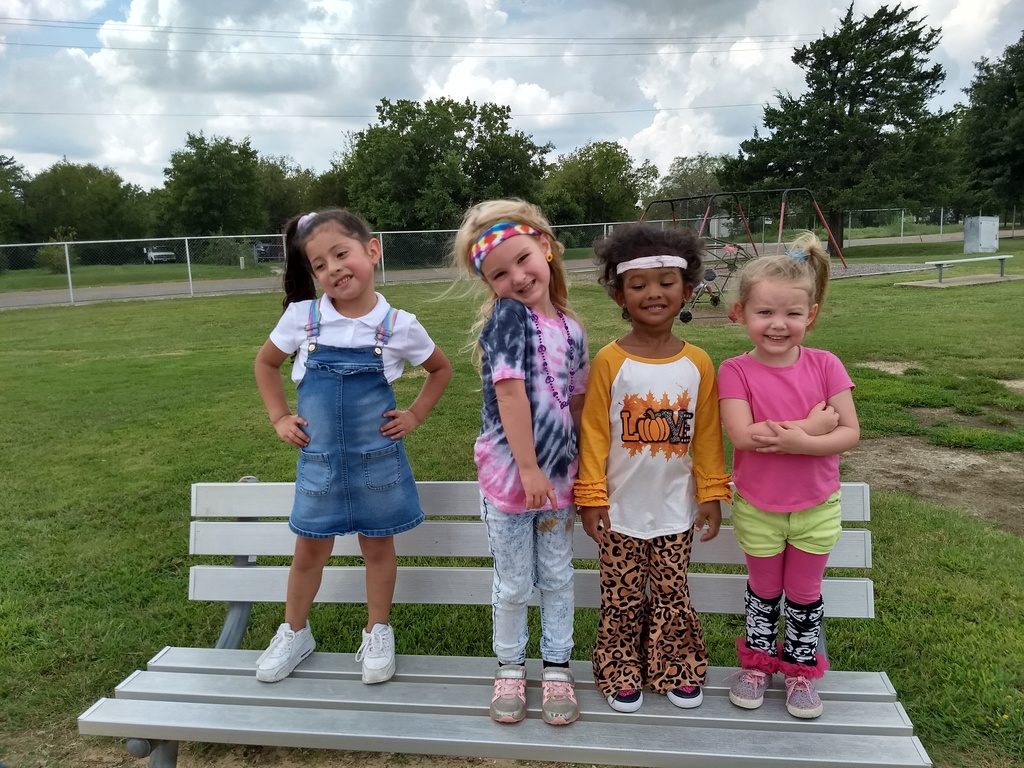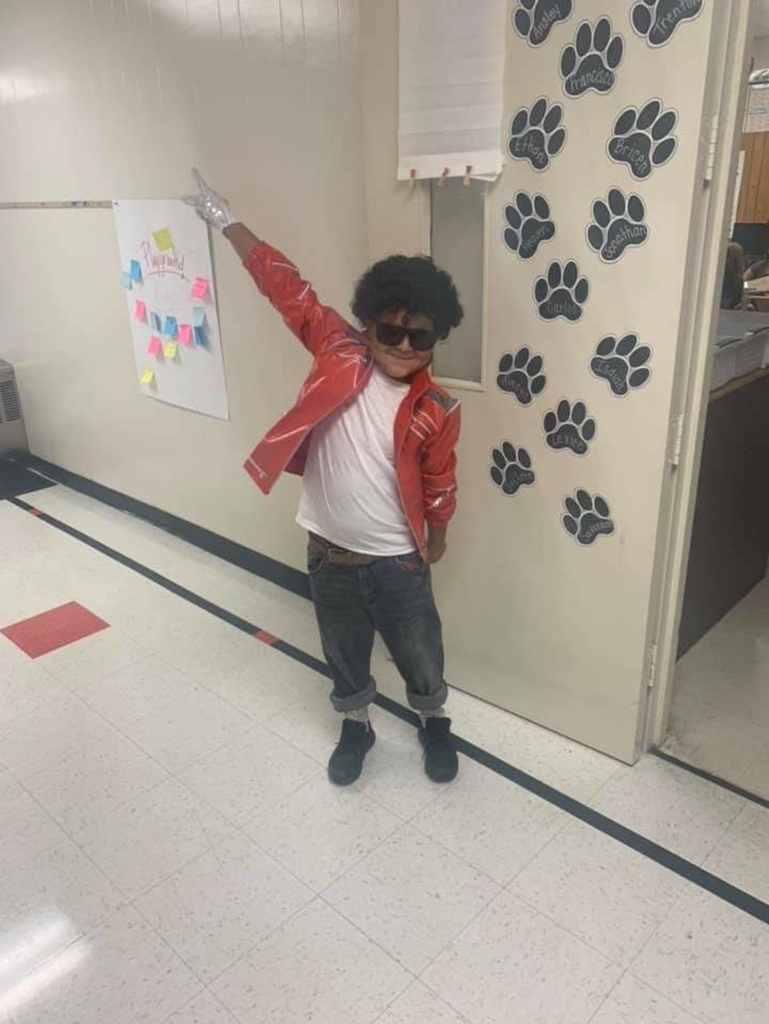 Learning about Mexican Independence Day during our month long celebration of Hispanic Heritage Month.