Welcome aboard Carolyn Cummings (pictured with husband Robert) on being named the new Assistant Principal at AB McBay Elementary. #MexiaThrive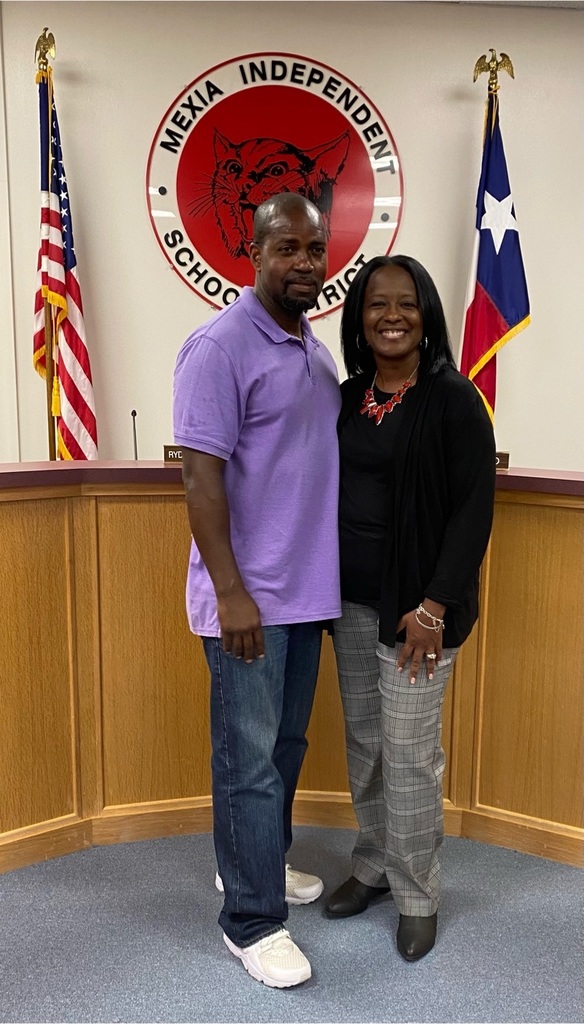 MJH cheerleaders won the spirit stick and Olivia Eves got best over all mascot. Congratulations!!! #MexiaThrive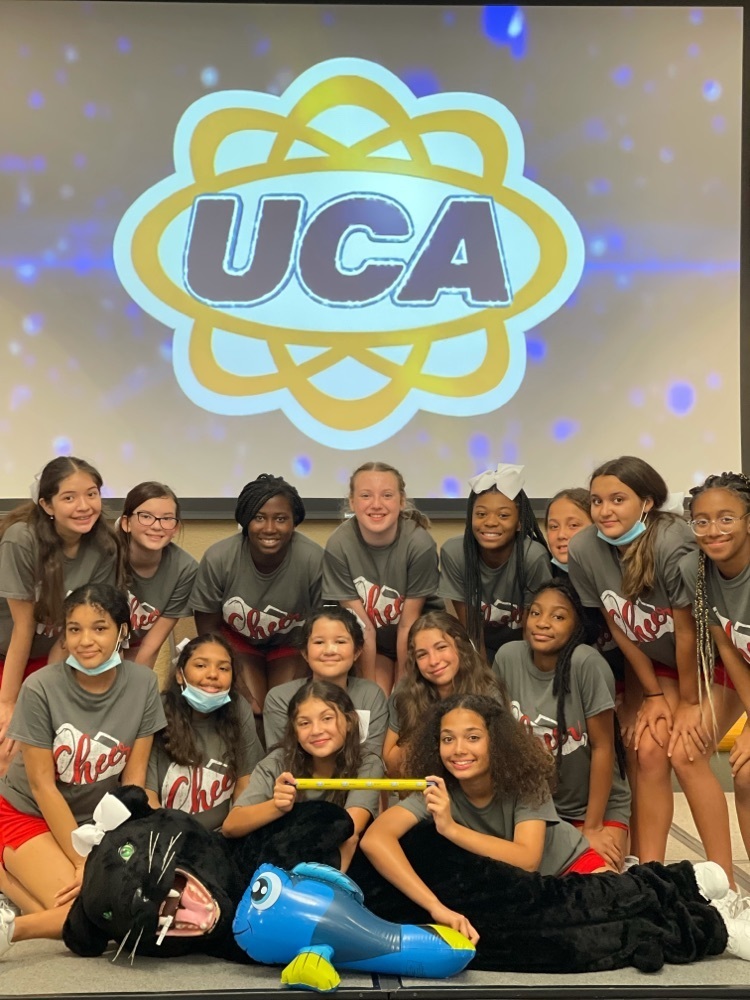 Clarification- MISD is looking for a head BOYS Basketball Coach. Thanks. #MexiaThrive

Mexia ISD is looking for a head VB coach and a head Basketball coach - both tied to teaching. Visit Human Resources on the MISD webpage. #MexiaThrive

Great night for graduation!!!! Congratulations class of 2021!!! #MexiaThrive #FireWorksROCK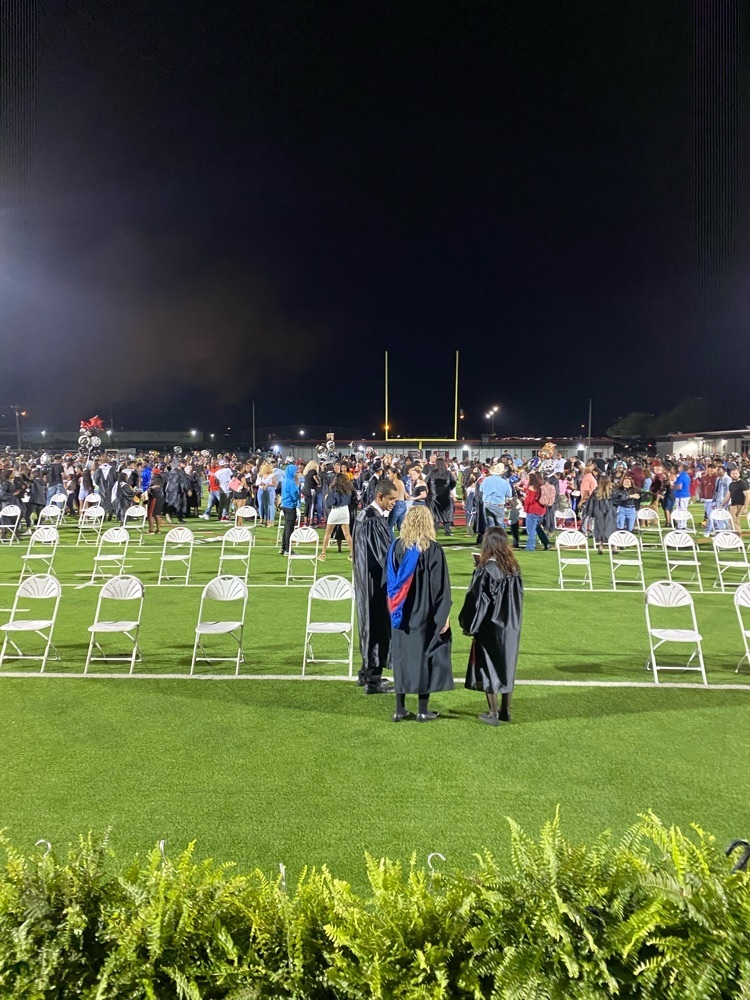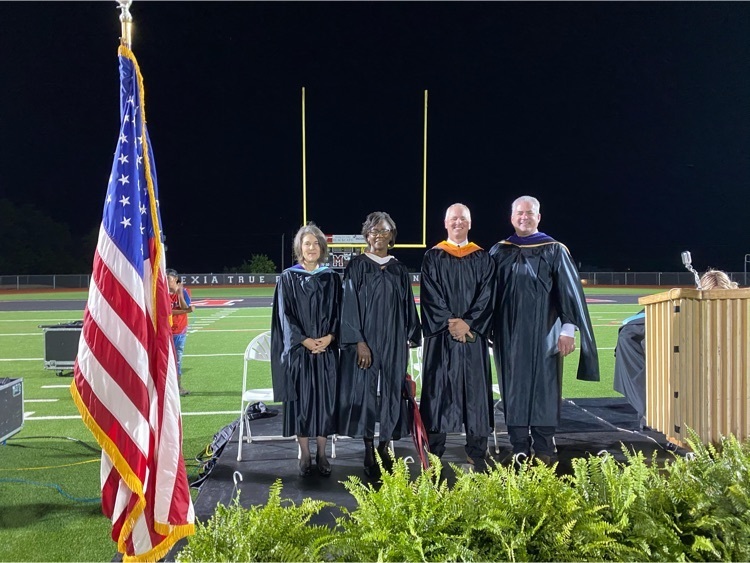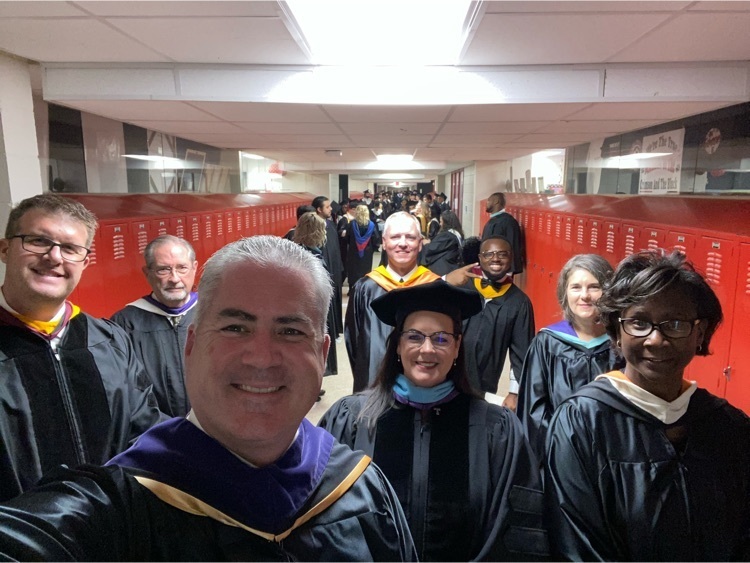 Congratulations to our Mexia SSLC graduates. Mrs. Jozette Jenkins, principal, and teachers presented awards and diplomas. #MexiaThrive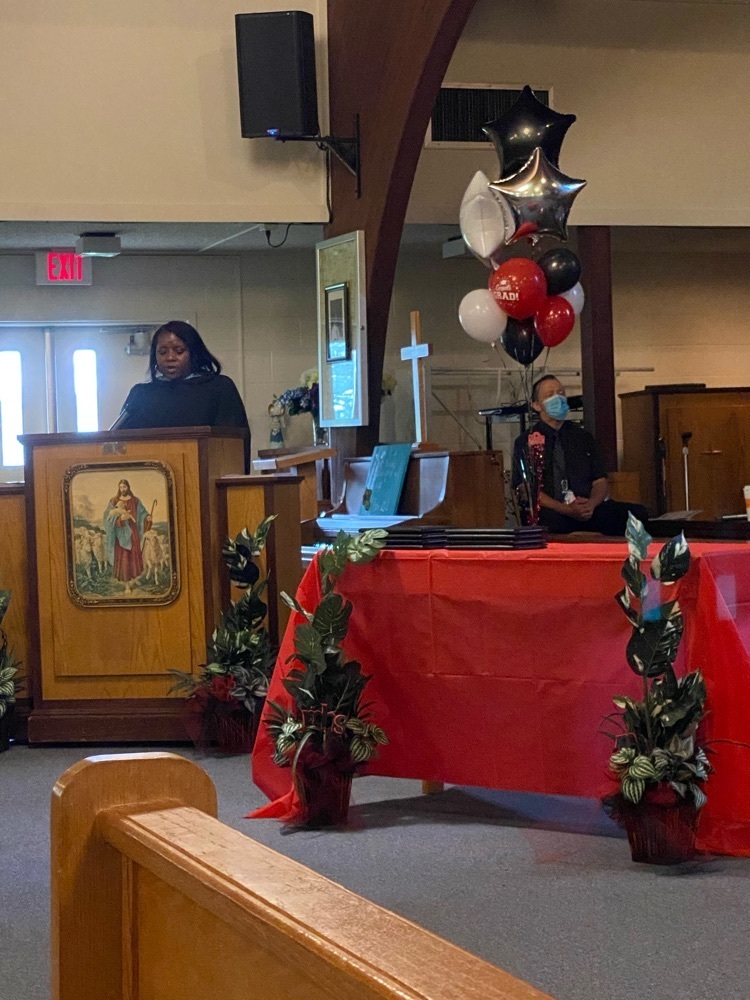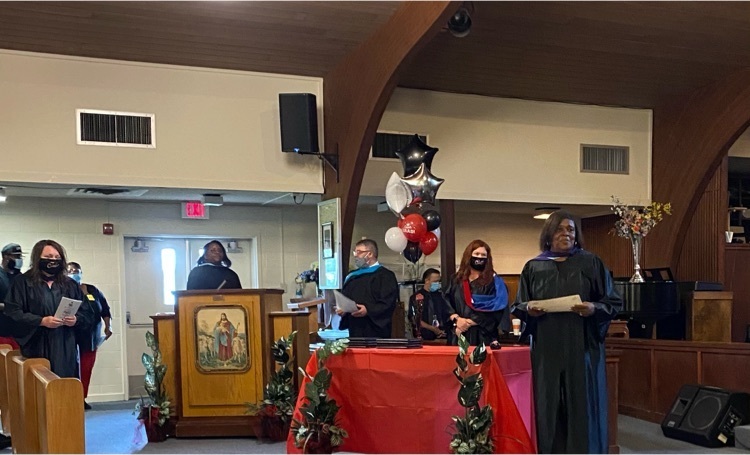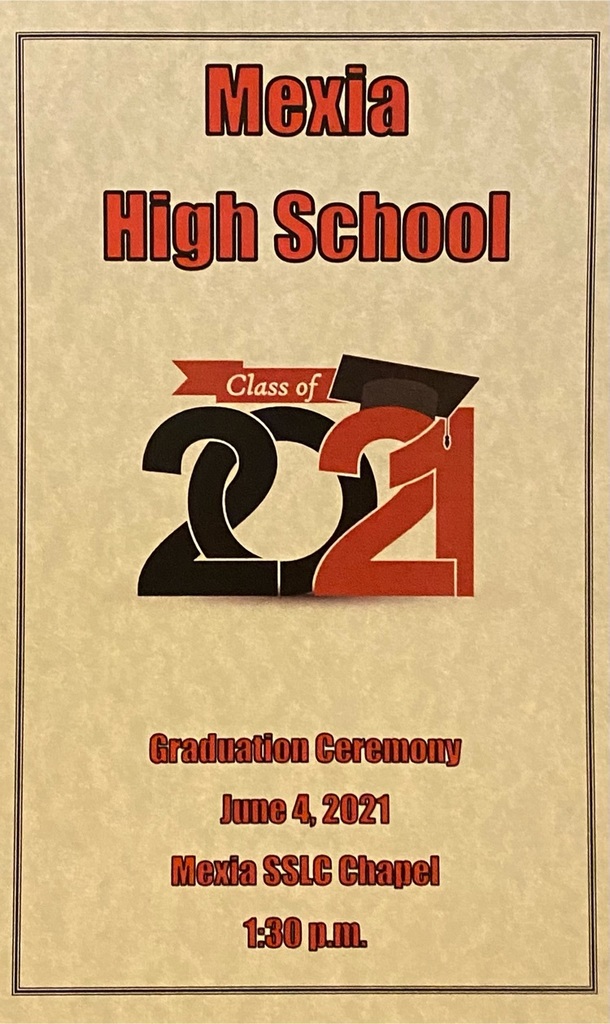 Congratulations to our kindergarten blackcat graduates!! #MexiaThrive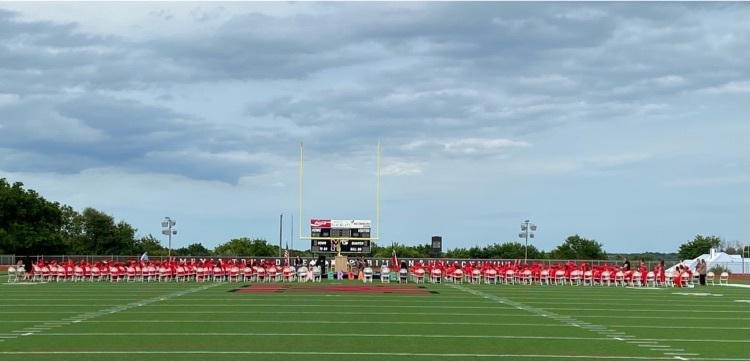 Stay safe. Offices will reopen Tuesday, June 1, 2021. #MexiaThrive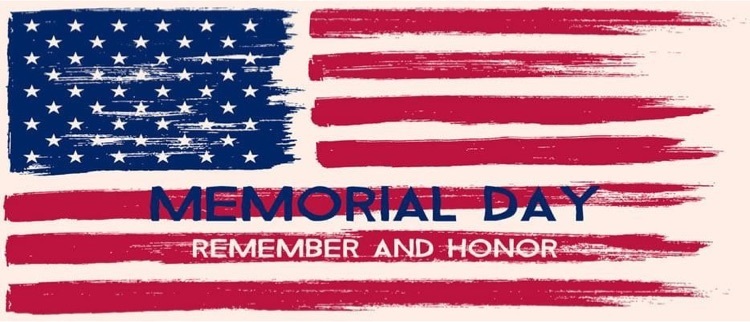 The Mexia High School Class of 2021 will graduate on Friday, June 4th at 8:00 PM. Join us at Blackcat Field to celebrate this accomplishment. #MexiaThrive


The class of 2021 and 2033!! Congratulations on graduation! #MexiaThrive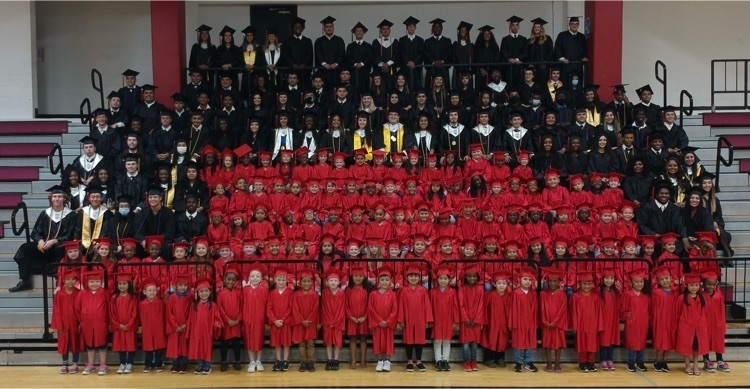 Blackcat Nation- Today, May 28th, is the last day of school. All campuses will release at regular dismissal time. What a crazy year! Mexia ISD wishes everyone a very restful and safe summer. #MexiaThrive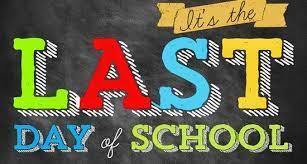 Congratulations to our 2021 Retirees. Pictured left to right: Samuel Proctor, Dr. Lyle DuBus, Sherrie Smiley, Reecie Cannon and Cerise Franklin. Not pictured: Dana Saint, Timothy Sadler, Margaret Reynolds & Maria Milligan. Thank you for your service. #MexiaThrive

Thank you to all of the community members who support our seniors by providing scholarships to them each year. For the class of 2021, nearly $395,000 in scholarships awarded. You are invaluable in supporting our seniors in their future endeavors. #TrueDefenders #MexiaThrive


Congratulations to the Top 10% Graduates of 20-21. Also congratulations to the Valedictorian, John Caleb Ruiz and Salutatorian, Jaydi Acevedo- both are attending Texas State in the fall. #MexiaThrive


Congratulations to The Who's Who at Mexia High School.


Attention PreK Blackcat Families- For the last week of school, Monday, May 24 thru Friday, May 28, to meet TEA required minutes, PreK students will be released at McBay's regular release time at 3:45 pm. Thank you in advance for your patience and support. #MexiaThrive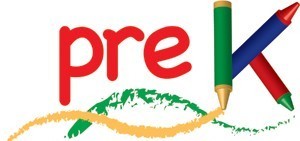 Please mark your calendars - the last day of school is Friday, May 28th. Release is at regular time. #MexiaThrive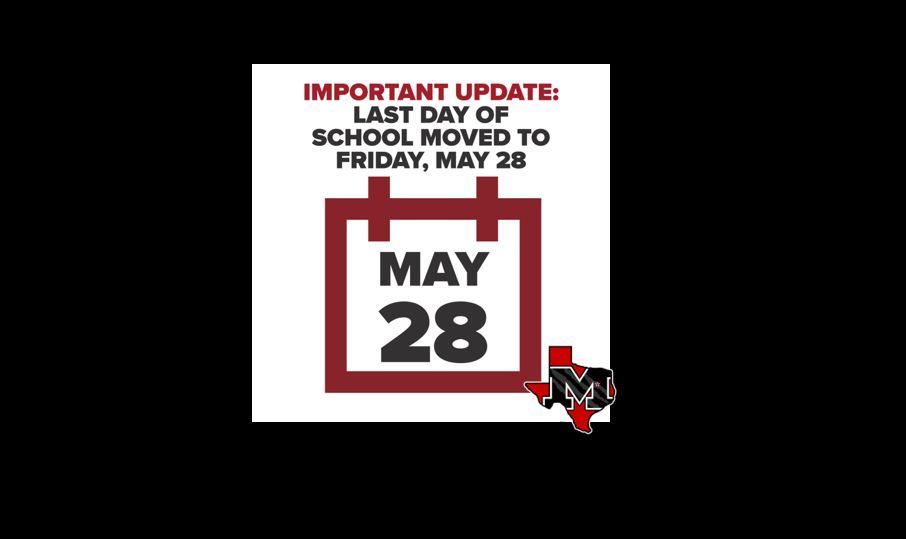 On March 3, 2021, Governor Abbott released an order revoking the mask requirement across the state and allowed school boards to take formal action in regard to mask-related requirements. Due to the very low incident rate in Mexia ISD and after consultation with local health officials, MISD School Board voted to no longer require the wearing of masks on campuses. Officially - masks are encouraged but no longer required. Please note that dress code (facial hair and piercings, etc.) will be enforced.

Congratulations to Erika Chapa - she has been named the new Director of Finance for Mexia ISD. #MexiaThrive

Welcome to Brad Andrews, the new Assistant Superintendent of District Operations and Instructional Technology. Mr. Andrews comes to us from Waxahachie ISD where he has been serving in the role of Principal at Coleman Junior High. Welcome to Blackcat Nation! #MexiaThrive