Congrats  to the MHS Cheerleaders! They won a spirit stick during the second day of camp. #welldone #one #wekat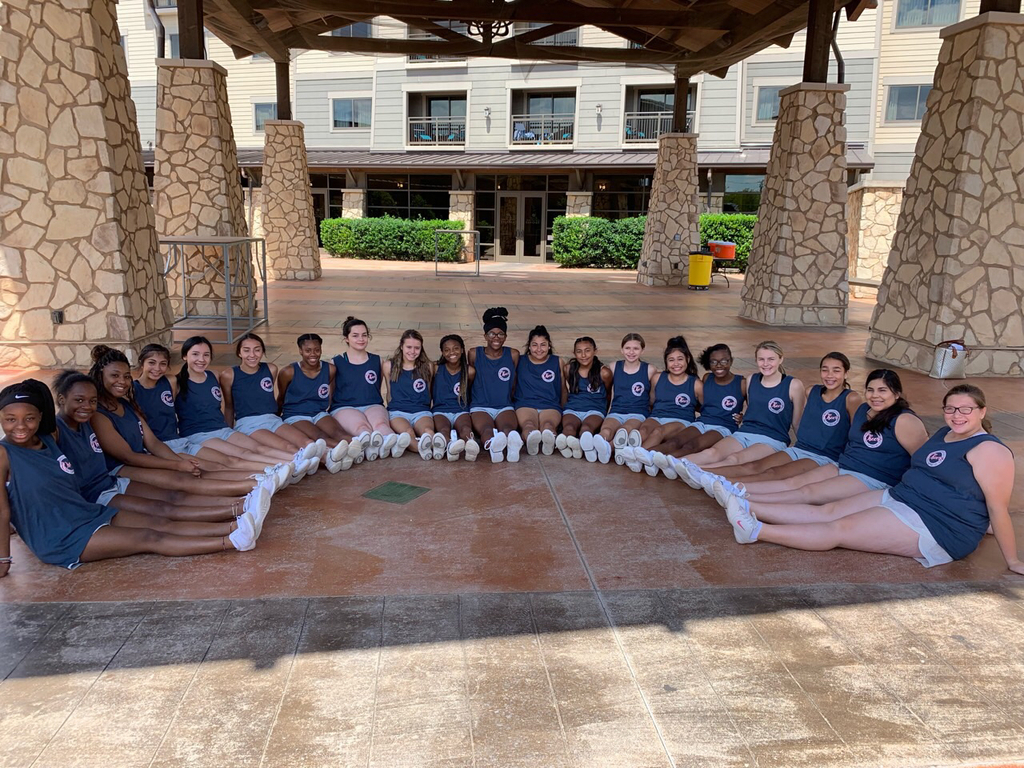 MHS students may pick up their 2020 schedules on Wednesday, 8.7.19 from 8:30 AM - 3:00 PM. We can't wait to see you!

The improvements to the MHS parking lots are almost complete and look great. We can't wait for students & staff to return. #wekat #one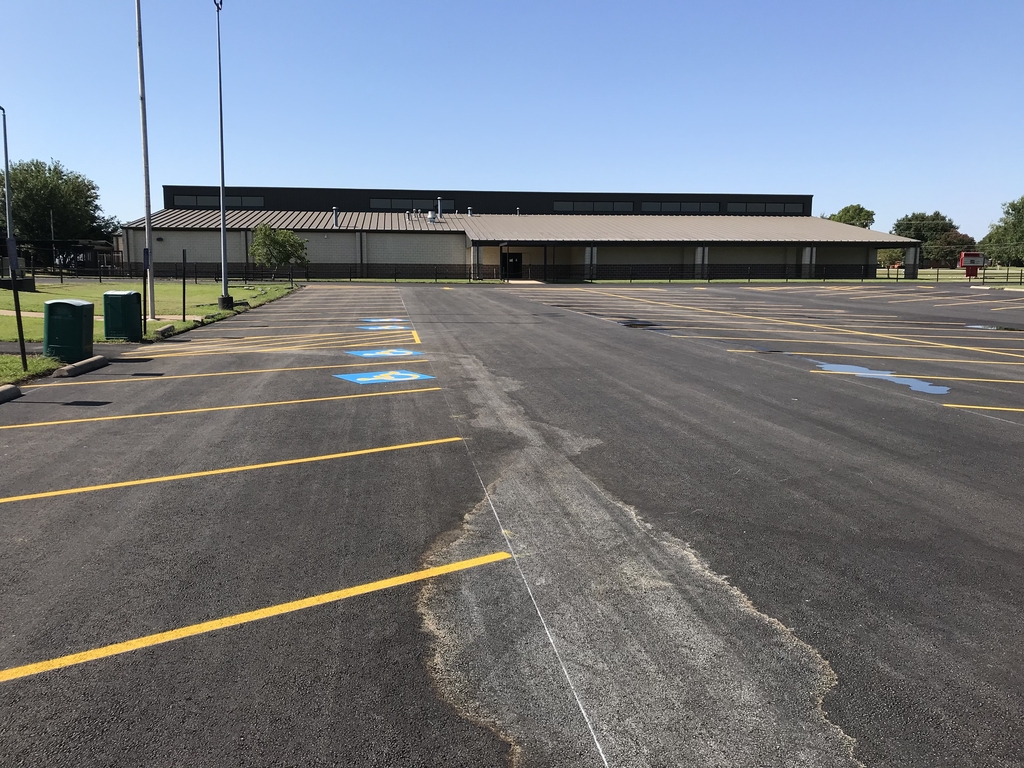 Mexia High School is now on Twitter and Instagram. Follow us to keep up with the great things happening at our school. @MHSBlackcats

The MHS Drumline is showing some great precision in this morning's rehearsal. #WeGotTheBeat #one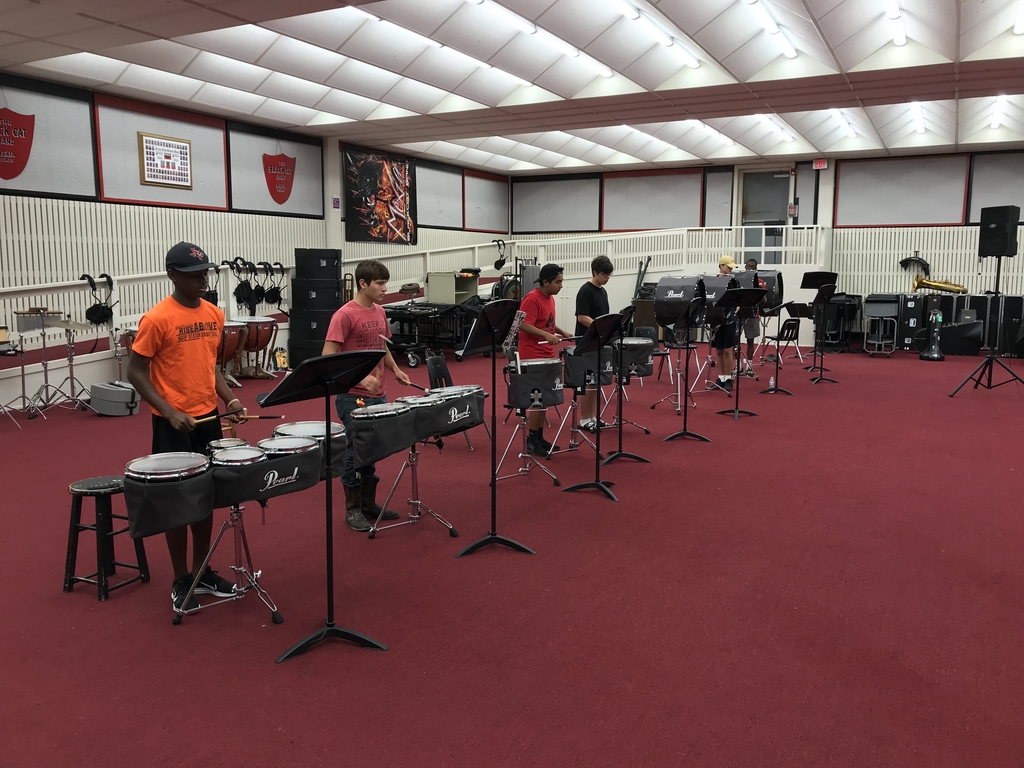 For the 2019-2020 school year, Mexia ISD is making a change to its dress code regarding male hair. The new dress code reads: "In addition to keeping hair neat and clean at all times, hair will not be permitted below the top of the eyebrow, and must not exceed the bottom of the earlobe or extend over the collar (t-shirt). No ponytails or buns. Hair will not be pinned, pulled-back, sprayed, rolled under or flipped up to avoid the true length in question." This change is being made to increase consistency in enforcement. No other major changes were made to the MISD dress code for the 2019-2020 school year. Administration understands this policy is quite different from in the past and may cause questions regarding if an individual haircut is within dress code. Please contact the campus administrator with any questions.

Today, members of the MHS Color Guard began their work on an outstanding show. #hardworkpaysoff #championshiphabits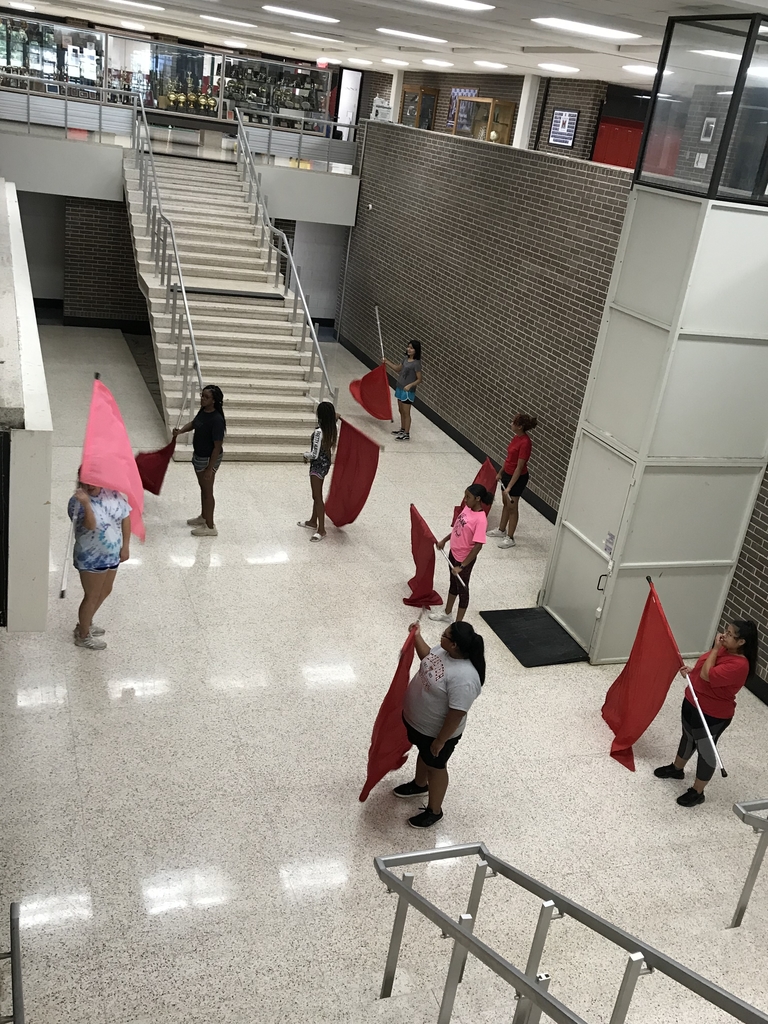 Congrats to Reagan & Sara who received the Lone Star Award at the recent state FFA Convention. #welldone #hardworkpaysoff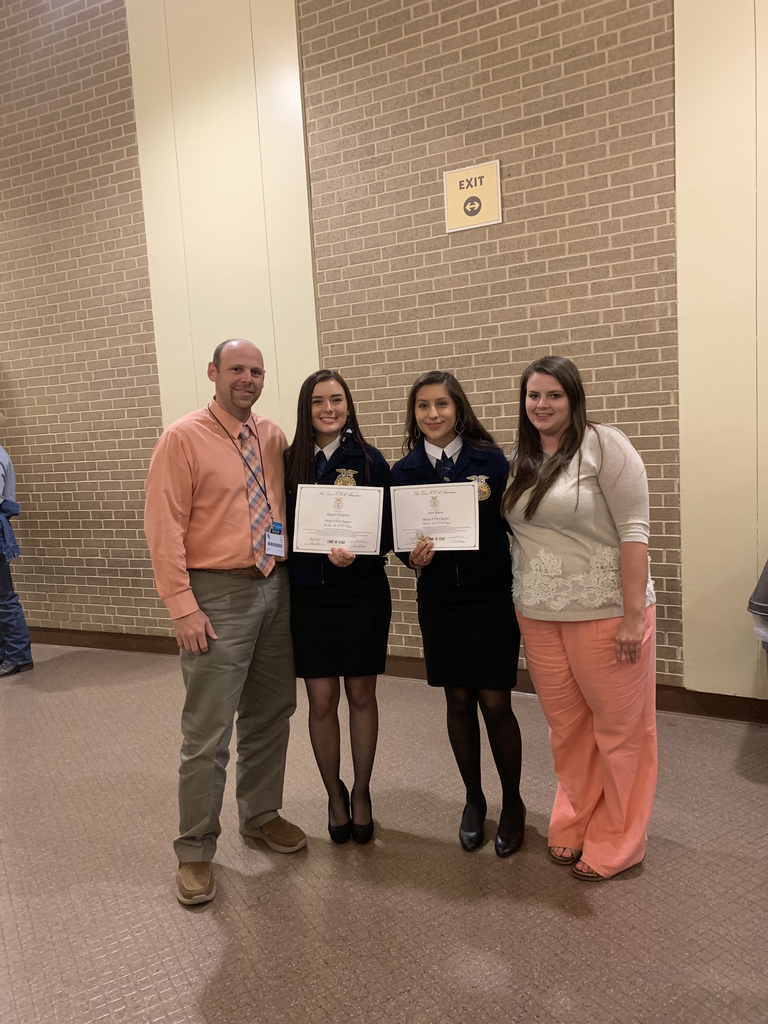 #SundayStrong

MHS will have a new bell schedule for the 2020 school year. #ChampionshipHabits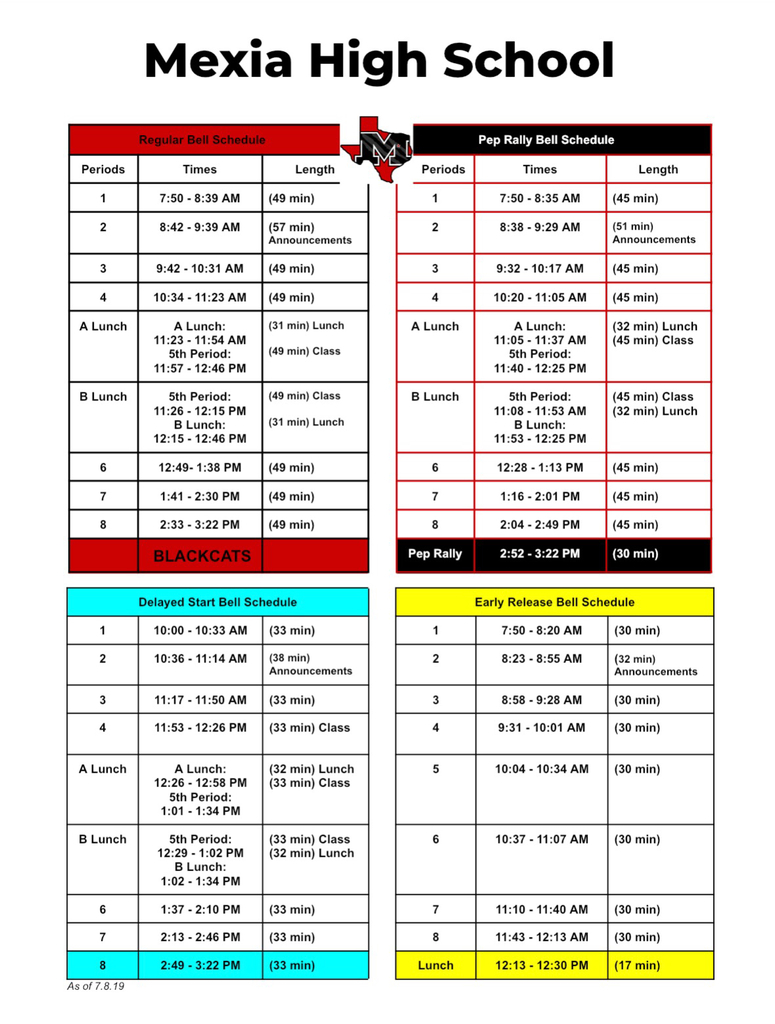 The updates on the MHS parking lots will continue this week (7/15). At this time, guests are encouraged to use the south lot, between MHS & Sims. Thank you!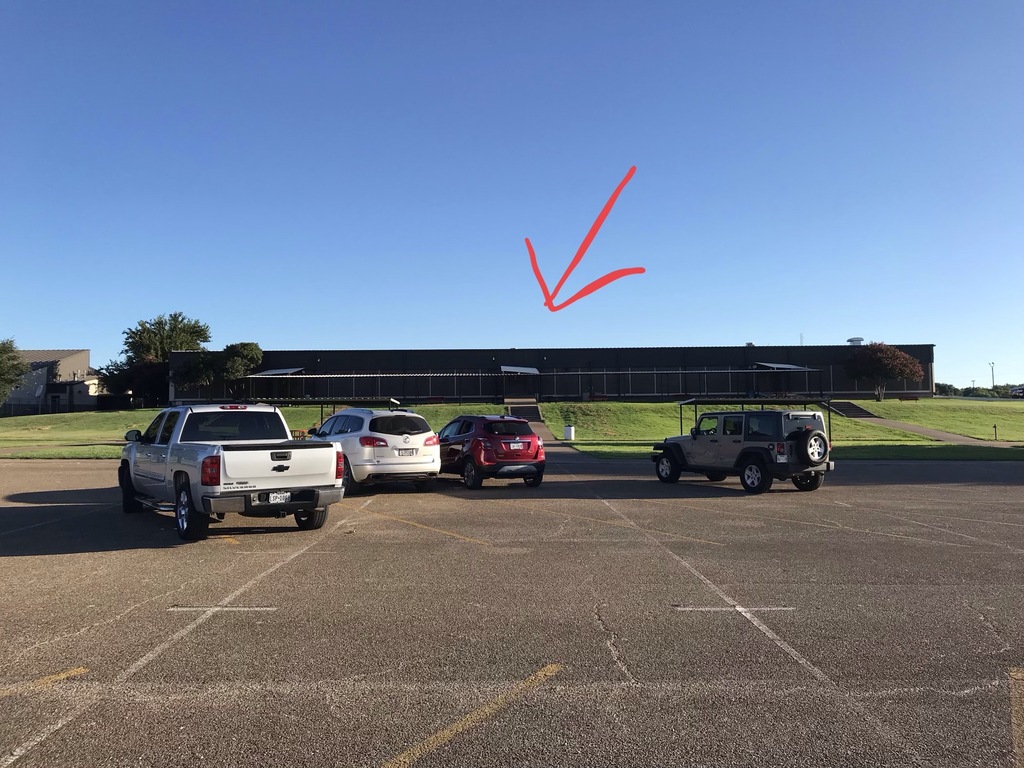 Member rod the Mexia HS FFA are attending this week's State Convention in Ft. Worth. #represent #beablackcat #leadership #service #futureready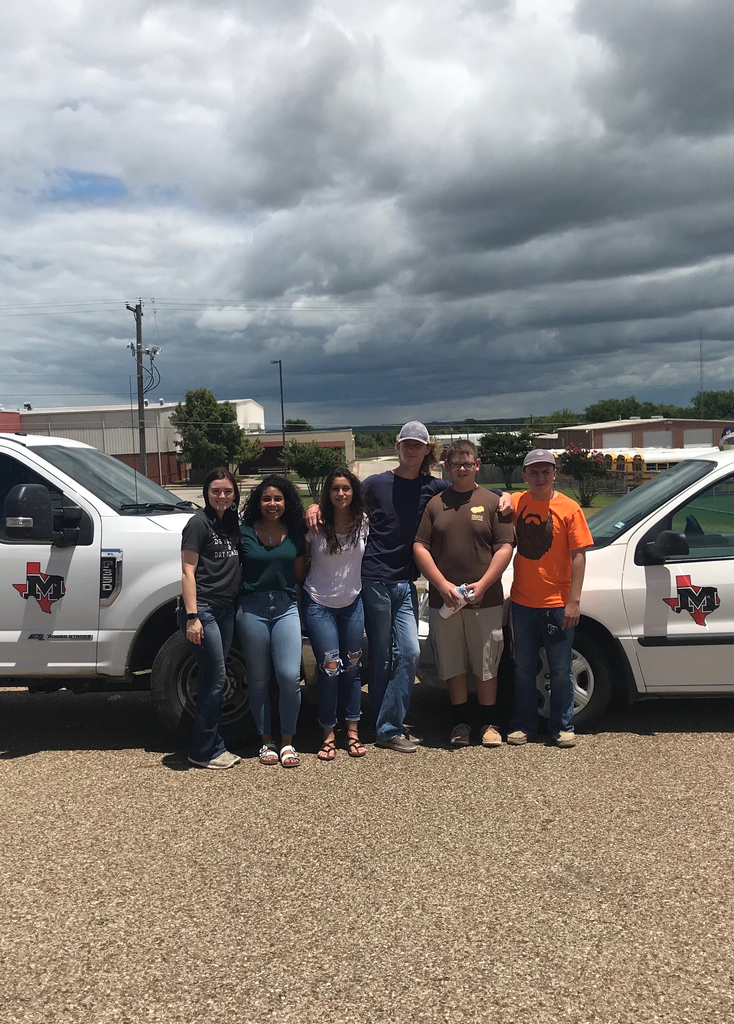 MHS is getting a new surface on the student parking lot. Those needing access to the building for the next few days should use the entrance by the bus dock (south parking lot). #Mexia_aWEsoME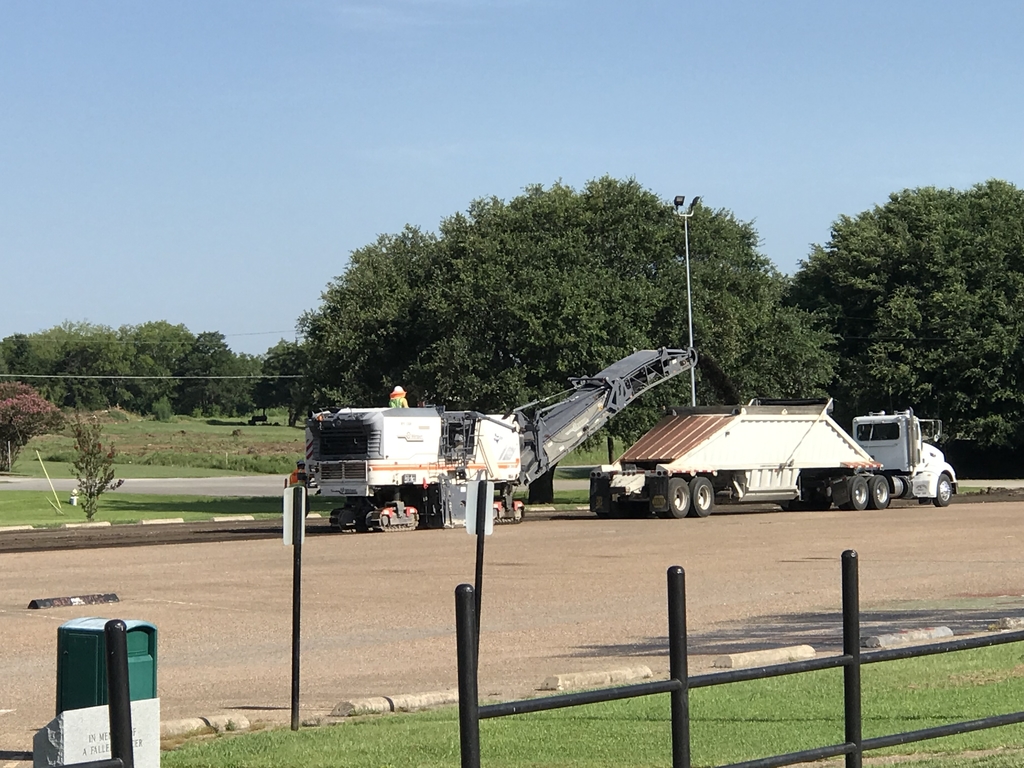 Mexia High School has a great opportunity for a Math teacher and a Social Studies teacher. Interested parties should contact Robert White, principal at 254-562-4000 or
rwhite@mexiaisd.net
. #wekat #championshiphabits #Mexia_aWEsoME

Congrats to Manny Acevedo. He signed a letter of intent to play soccer at Saint Mary's of The Woods College. MHS wishes you the very best! #nextlevel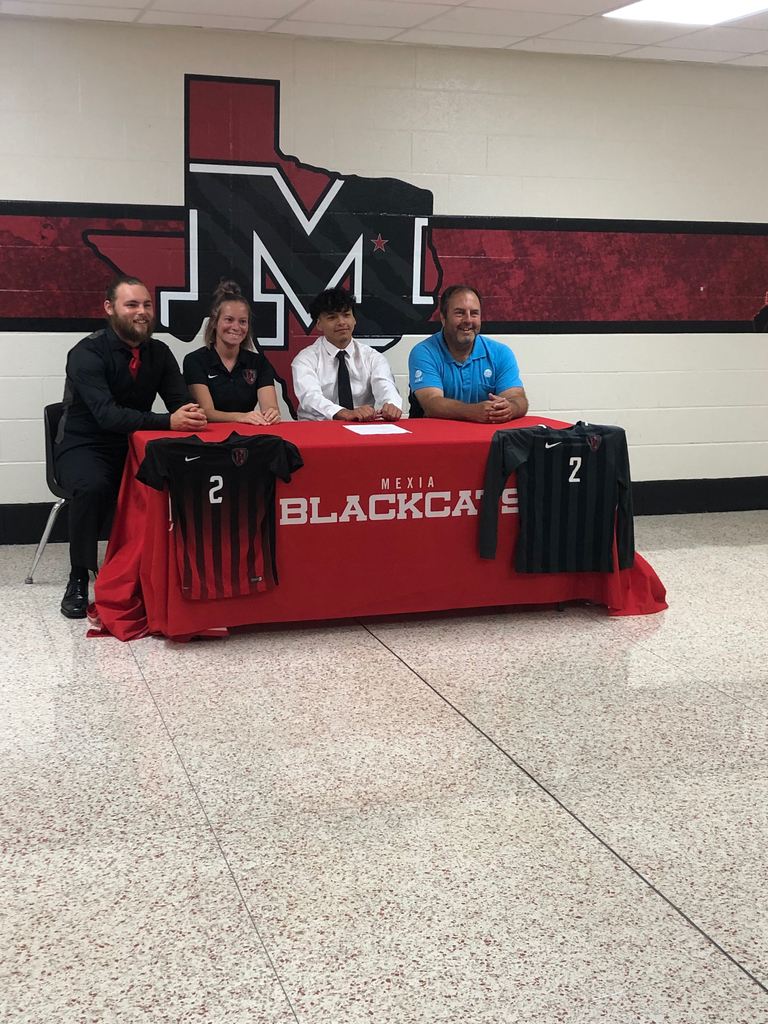 MHS will be closed for the week of July 1st - July 5th. Have a happy and safe 4th of July!

There are lots of Lady Cats at this week's volleyball camp at Mexia High School. It's going to be a great year. #beware #wekat #chiompionshipmindset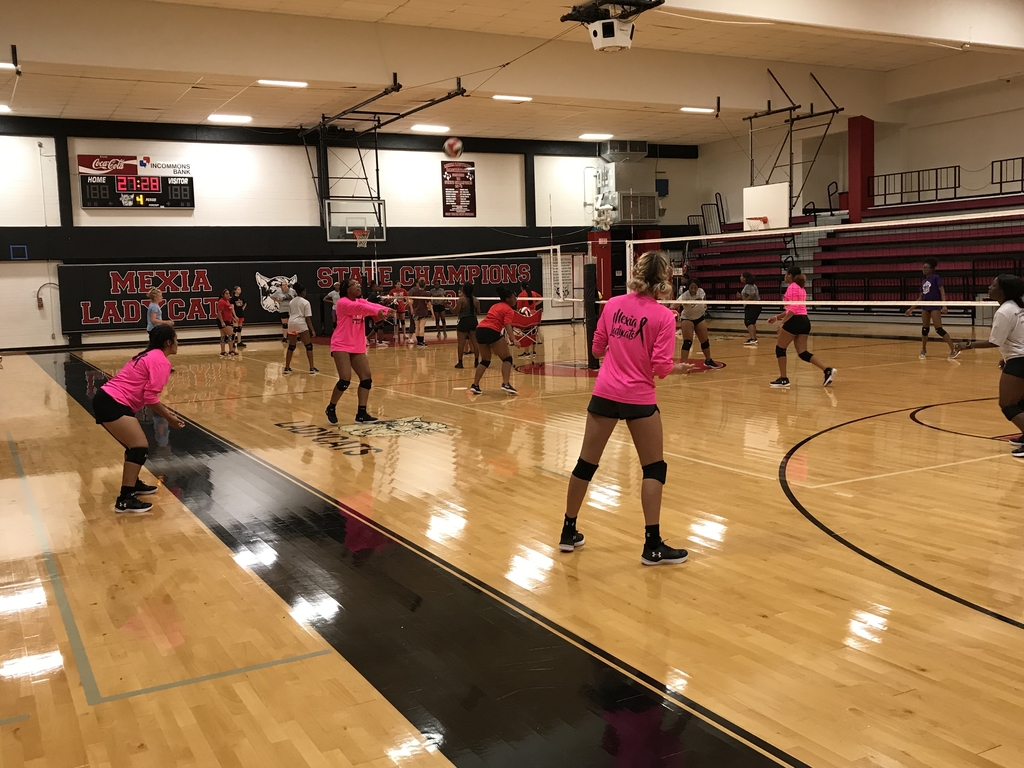 The Blackcat 7-on-7 team is hosting Corsicana at Blackcat Field. It's going to be a great year for the Crimson & Black. #beware #wekat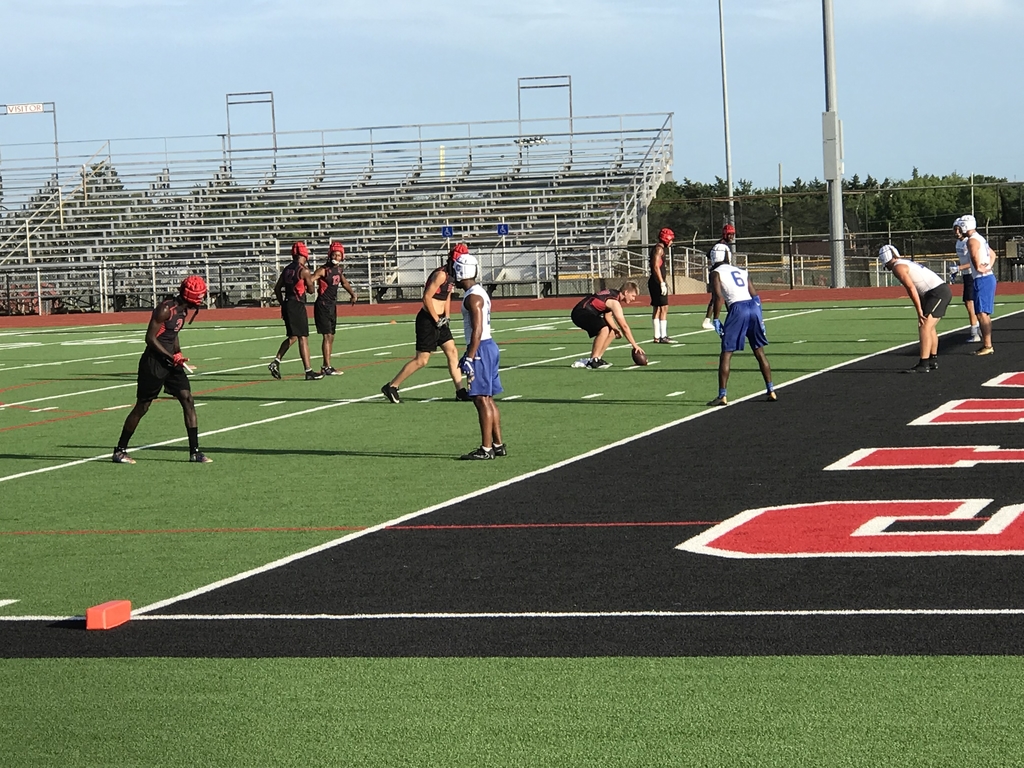 MHS Band students & parents met with our new director, Mr. Zeller. It's going to be a great year at Mexia High School. #WEKAT

There will be "meet & greet" in the MHS Band Hall for Mexia HS Band Director, Mr. Aaron Zeller. Tonight (6.24.19) 6:30 PM. Everyone is welcome to attend and learn about his vision for our band. We hope to see you there.